Independently to Poland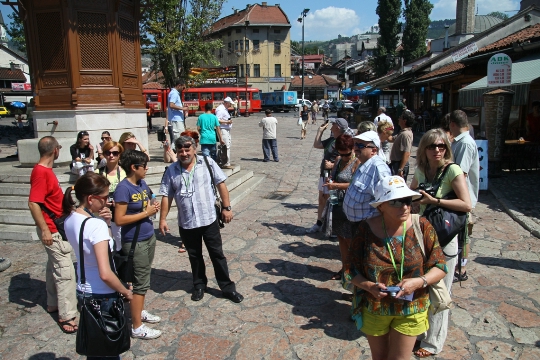 European Poland is increasingly becoming the object of attention of Russian tourists. A small state is capable of many things - ancient castles and Baltic beaches, ski resorts and nature reserves, historical sights and flea markets - any traveler will find here an interesting and useful activity for a vacation or vacation. They go to Poland on their own by plane, train and even a bus: direct to Warsaw and with a transfer to Krakow.
Entry formalities
To visit the state, Russian citizens need a Schengen visa. The set of documents is standard for all EU countries, but those who travel to Poland on their own will have to attach a document confirming payment of at least half of the hotel cost for the entire stay.
Zloty and spending
The country's economy does not meet all the requirements of the European Central Bank, and therefore the main currency of Poland is still the Polish zloty. A tourist can convert euros or dollars at any bank branch or exchange office. At the airport, train station or hotel, the course is not the most profitable.
Going to Poland on your own, you will have to choose and book a hotel. Prices for the cheapest hostel rooms start at $ 15 for two. The bathroom in these hotels is shared. For $ 25, you can rent a room in a guesthouse, where guests can use small kitchens with everything necessary for cooking lunch or breakfast. Rooms with a private bathroom start at $ 40 in Warsaw and Krakow and slightly cheaper in the provinces.
Public transport in the country is represented by buses, fixed-route taxis, trolleybuses and metro in Warsaw. The fare depends on the type of transport and distance, but, as a rule, you can keep within 2-5 zlotys. It is profitable to buy a travel card for a day or a week. This will save both money and time..
An express ticket from the capital to Krakow will cost 110 PLN. A regular train takes twice as long, but costs the same amount less..
A hot plate in an inexpensive cafe costs from 6 to 15 zlotys. Restaurants offer salads for 20, hot for 25-30 and desserts for 10 PLN.
If your plans to stay in Poland on your own include visiting museums, be prepared to pay for entrance tickets from 5 to 15 zlotys.
Valuable observations
To avoid high taxes, hotel owners often underestimate the star rating, and therefore a two-star hotel may turn out to be an excellent hotel, and in a hostel there is a chance to get a 3 * level room at a very pleasant price..
Photos