How long to fly from Kazan to Moscow?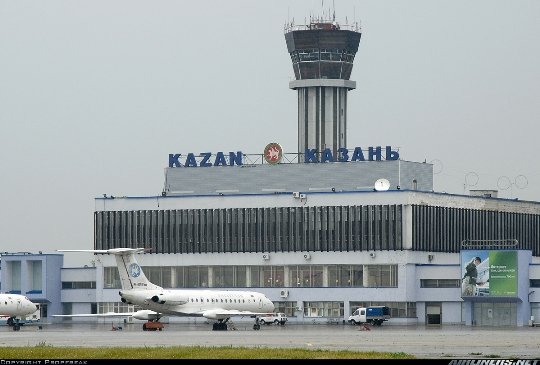 Your vacation in Kazan was accompanied by a tour of the Kazan Kremlin, the al-Mardzhani mosque and the church of St. Nicholas of Nyssa, tasting of Tatar cuisine, a visit to the Musa Jalil Opera Theater, an excursion trip to the Blue Lake or to the Old Tatar settlement, spending time in the Kazan ski complex, on the City and the Riviera beach? Now you're thinking about the flight back?
How long is a direct flight from Kazan to Moscow?
The capital of Russia and Tatarstan are separated by more than 700 km, which means that the road to the house will take 1.5 hours.
On board airliners belonging to Transaero and Tatarstan, you will fly home in 1.5 hours, Utair in 1 hour 40 minutes, S7 in 1 hour 45 minutes, Red Wings in 1 hour 20 minutes.
On average, you will be asked to pay 3900-8400 rubles for a Kazan-Moscow ticket (tickets at attractive prices can be purchased in March, April, November, October).
Flight Kazan-Moscow with transfers
If you have a flight to Moscow with transfers in other cities (Almaty, Surgut, Baku, Ufa, Samara), then it will take at least 5 hours (for example, a flight through St. Petersburg with Aeroflot).
Anyone who will change to another plane in Kirov ("Utair") will land at Vnukovo after 18 hours and 50 minutes (you will stay 13 hours while waiting for docking), in Penza ("Rus Line") - at Domodedovo after 19 hours (waiting time - 15.5 hours), in Samara (Transaero) - in Vnukovo after 16 hours (waiting for docking - 11 hours).
Choosing an airline
Flights in this direction are carried out by the following air carriers flying on the Sukhoi Superjet 100-95, Airbus A 319, Antonov AN 140, Alenia ATR 72, Boeing 737-500 pax:
- "Tatarstan";
- "Utair";
- Aeroflot;
- "GTK Russia";
- "Onur Air Tasimacilik".
Kazan-Moscow flight is serviced by Kazan airport (KZN), located 26 km from the city center (you can get here by bus # 97).
Here you can go through online check-in for a flight, visit banking and post offices, go online using free Wi-Fi, have a snack in one of the cafes, and stay in the room of the mother and child..
It is very convenient to move around the airport "Kazan" - information on signs and scoreboards is reflected not only in Tatar, but is also duplicated in English and Russian.
Things to do on the plane?
On the plane, you should think about who to present souvenirs bought in Kazan, in the form of dolls made of plaster, papier-mâché or ceramics, dressed in national costumes, figurines of the Kazan cat, skullcaps and velvet dressing gowns decorated with beads and sparkling threads, shoes made of multicolored leather, souvenir Koran, balms on herbs, roots and berries ("Tatarstan", "Bugulma"), horse sausage and chak-chak.
Photos