Excursions in Nizhny Novgorod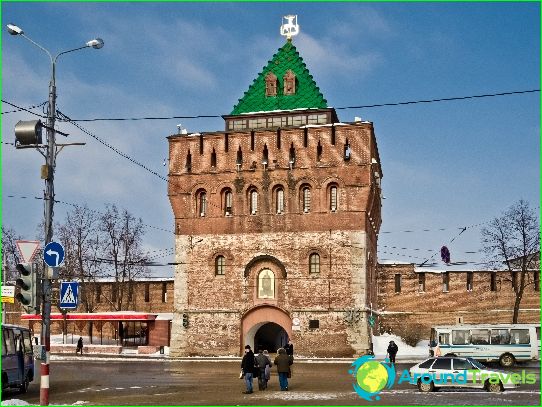 Nizhny Novgorod, like many ancient Russian cities, stands at the confluence of two rivers. The waters of the Volga and Oka, two great rivers, join here. Guides in Nizhny Novgorod will tell any tourist an old legend about a fisherman. Two rivers-sisters joined in a common channel and argued about what their common continuation would be called, and in order not to quarrel, the sisters decided: which of them the first fisherman who came to the shore in the morning would sing about, so the further course of the river will be called. The fisherman started a song about the Volga, and since then this mighty river has been called that way, however, any tourist will be able to see with his own eyes that almost two identical full-flowing rivers flow into one channel in Nizhny Novgorod.
The city itself reminds of old merchant Russia. Yes, she was not particularly fond of Maxim Gorky, whose name this city bore for a long time. Then, for a while, they didn't really like the writer himself. And now the people of Nizhny Novgorod still talk about him with quiet love. The so-called «gorky» places - streets where this outstanding representative of Russian and Soviet literature spent his childhood. But other streets of Nizhny Novgorod have their own interesting history. Among them, the main one is called Bolshaya Pokrovskaya. It is both the oldest and the richest street in its day. This is evidenced by the current low buildings of the 19th century, sculptures and paving stones. Any passer-by is able to experience the sensation here, as if he is walking through the most ordinary city in Europe..
Nizhny Novgorod is dearly loved by artists, because it offers views that are extremely rare to be found in other places. Particularly beautiful are the panoramas that can be seen from the Verkhne-Volzhskaya embankment. Sightseeing tours of Nizhny Novgorod can confirm this.
And Nizhny Novgorod is also associated with a sea of ​​souvenirs and gifts. Visitors from nearby provinces rushed here, to a very famous fair. And few people know that it was here, in Nizhny, that the famous Khokhloma painting was born. No less popular are such ancient crafts as lace and bone carving..
When you arrive in the city on a motor ship, the first thing that meets you is the Chkalov embankment. The monument to the legendary pilot stands next to the eight-shaped staircase. It is called the Chkalovskaya Staircase. This is a kind of visiting card of the city..
What is worth seeing in Nizhny?

Nizhny Novgorod Kremlin.
Pechersky Monastery.
Bolshaya Pokrovskaya street.
Chkalovskaya stairs.
Museum «Steam locomotives of Russia».
Nizhny Novgorod Drama Theater. M. Gorky.
Literary Museum of Nizhny Novgorod.
Museum of Childhood A.M. Gorky «House of Kashirin».
Museum-apartment of A.M. Gorky in Nizhny Novgorod.
The Rukavishnikovs' estate.
Photos of excursions in Nizhny Novgorod