Airport in Nizhny Novgorod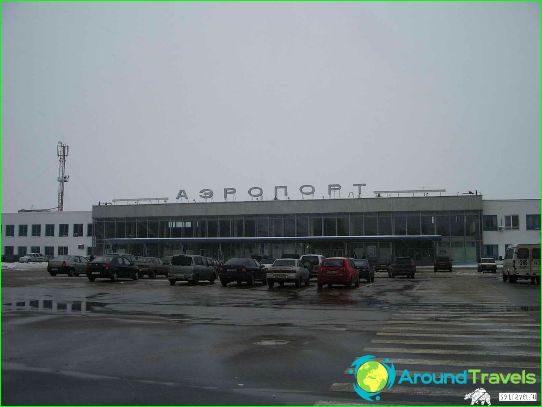 The airport in Nizhny Novgorod is called Strigino and has international status. It is located in the southwest of the city, 18 kilometers from the city center. The developed transport infrastructure makes it easy to get to the airport complex using a bus number 11 or 20, as well as a route taxi 46 or 29. For those who arrived at Strigino airport by car, there are three types of parking - a free unguarded parking lot, as well as two paid ones. parking - for short and long term storage of the car.
Shops and services
To make the time before boarding the flight as comfortable as possible, there are cafes and restaurants in the airport terminal where you can have a snack before departure, as well as the Shokoladnitsa coffee shop, ready to offer a cozy atmosphere and delicious coffee. There are shops and kiosks with souvenirs and printed materials nearby, as well as a first aid station, a pharmacy and a post office. For the convenience of airport guests, there are bank branches and ATMs, currency exchange and value added tax refunds Tax Free.
Rest
The airport in Nizhny Novgorod offers several lounges, including a business lounge and mother-and-child rooms. The business lounge provides a range of free services for passengers traveling in business class, as well as for an additional fee for everyone. These include: assistance with check-in for the flight, a separate waiting area with light snacks and drinks, meeting by car at the plane's ramp, etc. In the mother and child's room, parents of children under 12 years old can use the kitchen area, bedroom or playground to to make the little guests of the air port feel at home.
Luggage storage
On the first floor of the airport there are luggage storage facilities, where the cost of storing a unit of luggage costs 120 rubles for the first two hours. In addition, there are packing points nearby, where, using special equipment, a suitcase or bag is quickly wrapped in a dense film, which helps to protect things from dirt or damage during transportation..
Photos from Nizhny Novgorod airport