Beaches in Belgorod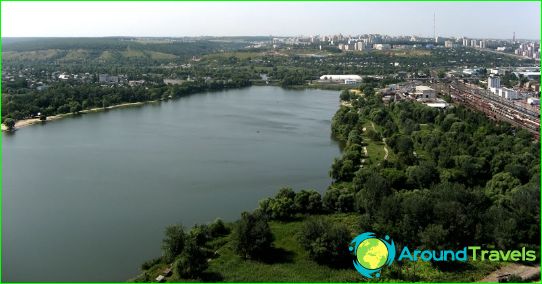 Belgorod city beaches are never empty. Due to the well-developed beach infrastructure, the beaches in Belgorod are popular with both young people and the older age group..
Beach «Azure»
This beach area appeared relatively recently, but has already taken pride of place among the popular hangout places for noisy youth parties.
The beach area is well maintained. For the convenience of tourists, there are cabins where you can change clothes, equipped showers, comfortable sun loungers under large umbrellas.
For couples who come with small children, there is a large playground on the beach. There is also a barbecue area. If you wish, you can rent a gazebo, where even a large company will perfectly fit.
The entrance to the beach is paid. Pets are not allowed in this beach area
Rest zone «Picnic park»
Another popular place among city residents. The beach area is covered with clean sand, which is carefully monitored by employees «Picnic park».  The beach is well equipped: comfortable sun loungers, umbrellas to hide from the scorching sun, changing cabins.
In addition to sunbathing, you can have a lot of fun here. In particular, visit the boat station and take a boat ride.
Beach «Levoberezhny»
This place is always popular with Belgorod residents. The beach area, located almost in the center of Belgorod, is especially popular with those residents who, due to certain circumstances, cannot leave the city limits.
The beach is located almost in a forest. Here you can often meet a person with a fishing rod. Generally «Levoberezhny»  can be compared to an island of nature in the stone jungle of the city, which is why it is especially popular with couples. In addition, there is a specially equipped bathing area for children..
The equipment installed on the beach provides guests with quite comfortable conditions: cabins where you can change clothes, several wooden tables where you can sit and have a snack, benches and a playground where you can play ball.
As you can see, all the beaches in Belgorod are perfectly equipped and comfortable not only for adult visitors, but for the little ones resting here. On almost all beaches you can find kiosks where you can buy a glass of ice cream or a cold drink. Experienced lifeguards monitor the safety of holidaymakers.
Photos of Belgorod beaches