Shops and shopping centers of St. Petersburg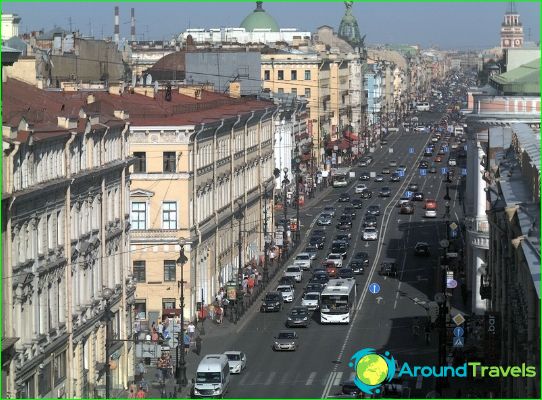 St. Petersburg is the second largest and most important city in Russia. Naturally, there are many shops in the metropolis, there is something to see and choose. Even trying to organize retail items will take more than one page. Let's talk about some of the shops on the main thoroughfare of the city, because there is nothing better than it..
Shops of Nevsky Prospect
Nevsky Prospect is the main street of the city, its beauty and pride. There are plenty of boutiques and shops on it.
Shopping in a cultural capital should be special. Why not start with «House Books»? The building at the intersection of the Nevsky and the Griboyedov Canal, which is occupied by the store, which once belonged to the concern «Singer». It was built with the latest technological advances and elaborately decorated. After the events of 1918, the beautiful building was transferred to Petrogosizdat. The bookstore is located on two floors, and the publishing house itself is on the upper floors. The store did not stop working even during the terrible days of the siege of Leningrad. Despite the fact that this side of the Nevsky was the most exposed to shelling, there were always buyers here. Now, as before, there are so many books in the store that it is impossible to choose without a special electronic catalog that is in the store. All worthy book novelties instantly appear here, be it fiction, journalistic, popular science, technical or educational literature. The store announces their availability in special editions. There is also an antique department. This is a favorite store for students, antique dealers and simply book connoisseurs..
The walls of the Gostiny Dvor are remembered by many famous Petersburgers and no less memorable events. It was built in the 18th century. Four talented architects worked on his project. The building has the shape of an irregular quadrangle. Its sides quickly got their names: Sukonnaya, Perinnaya, Lomonosovskaya and Zerkalnaya lines. Every self-respecting merchant sought to acquire a shop here. Now the most famous brands of all kinds of trade segments present their products in Gostiny Dvor.
Opposite the Gostiny Dvor on Nevsky Prospekt there is Passage - another well-known St. Petersburg shopping center. There are many shops on three floors under a glass dome. As in Gostiny Dvor, you can buy everything here. The prices will not necessarily turn out to be exorbitant, you need to have patience and find your store. After walking through the boutiques, you can try to get to the performance at the Theater. Komissarzhevskaya, which is also located in the Passage.
Next to Passage there is another iconic store with a rich history - Eliseevsky grocery store. He sells premium products.
Photos of St. Petersburg stores