Transport in Singapore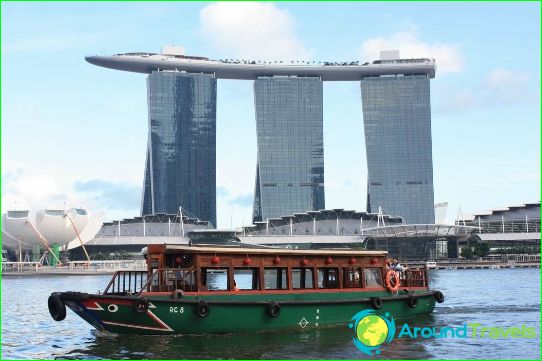 How can you pay for your vehicle fare in Singapore? The two most common options should be noted..
To pay for public transport, you must buy an EZ-Link smart card. In this case, savings of 15% can be achieved. If you plan on making at least six trips, buying an EZ-Link is essential. Please note that this card can be used as an additional concessional ID for students, people over 60, government employees. EZ-Link allows you to pay for meals at McDonald's's, and shopping at 7-Eleven mini supermarkets. The cost for one adult is S $ 15 (5 - card, 10 - deposit). Take into account the need to purchase a card for each person, since in each case a unique number is assigned and the impossibility of simultaneous use of the pass is provided. If the owner is not on public transport, he can lend his friend EZ-Link.
The Singapore Tourist Pass is an unlimited public transit pass. One day ticket costs S $ 10, two days - 16, three days - 20. Add S $ 10 to this amount, which will be used to pay for the Singapore Tourist Pass. If the tourist returns the card within five days from the date of purchase by contacting the TransitLink ticket offices, ten Singapore dollars will be refunded. Consider discounts at McDonald's, 7-Eleven and Coca-Cola soda vending machines.
Metro
The subway is one of the finest forms of transportation in Singapore. You can note the most comfortable conditions: air conditioning, high level of security. The metro starts work on weekdays at 5.30, and on weekends and holidays - from 6.00, and ends at about midnight. Trains at the station run every 3 to 8 minutes. If you need to get to the station, use the light metro, which runs every five minutes. Remember to insert the ticket two times - at the exit and at the exit in order to return your own deposit after the trip. Standard tickets are valid for 30 days and can be used a maximum of six times.
Buses
Buses run throughout Singapore. Please note that the exact cost of the ticket depends on the operator, degree of comfort, destination. A ticket costs S $ 1.50 on average and can be purchased from the driver. At the bus stop you usually have to wait no more than fifteen minutes, so you can be sure that the road will not take much time.
Monorail
The monorail departs from HarbourFront station and ends at Beach, which is close to popular beaches. The journey takes about eight minutes. The ticket starts at S $ 3 and can be used throughout the day for unlimited travel. The monorail runs from 7 a.m. to midnight.
Transport in Singapore is cheap and modern, so it will definitely win a positive impression.
Photos