Singapore zoo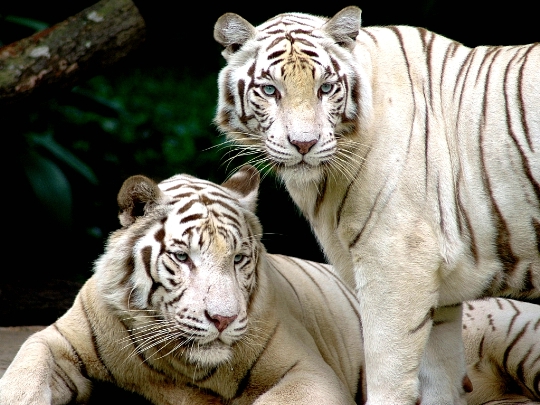 The idea of ​​creating a zoo in Singapore first came to the director of the state's Ministry of Environment and Water in 1969. For the needs of the future park, land was allocated, and the head of the zoo from the island of Ceylon was invited as a consultant. In June 1973, the park was inaugurated, and today it is considered one of the best in the world in terms of comfort for both visitors and animals..
Zoo mandai
The name of the Mandai Zoo speaks volumes to the initiated. It contains 315 animal species, every seventh of which is endangered. More than one and a half million visitors annually visit the guests of Mandai Park..
Spacious open-air cages give guests the opportunity to observe wild animals and birds in a habitat that is as close to natural conditions as possible. Dangerous predators are housed in glass enclosures that do not prevent them from feeling comfortable and visitors - safe..
The park's conservation programs have won several international awards at various levels..
Pride and achievement
The Singapore Zoo's mascot is the Inuka polar bear. It was these predators that were first bred here in the tropics for the first time in the world..
The pride of the zoo is its interesting and educational shows. For example, during "Breakfast with an orangutan" the visitor has the opportunity to get acquainted with the smartest primates, and the "Elephants at work and play" program demonstrates the skills of trained giants who help humans in a variety of situations.
A very popular show - "Rain Forest", which tells how the inhabitants of the jungle - otters, monkeys and lemurs - protect their home from being destroyed by poachers.
How to get there?
The exact address of the zoo is 80 Mandai Lake Rd, Singapore 729826.
You can get here from several Singapore metro stations:
From Choa Chu Kang on line NS4 by bus 927.
From Jn Ang Mo Kio on line NS16 - bus 138.
From Marsiling on route NS8 and from Woodlands on NS9 buses 926 run towards the zoo on public holidays and weekends.
Helpful information
Singapore Zoo opening hours are from 08.30 to 18.00. Ticket offices close half an hour earlier.
The rain forest is open from 09.00 to 18.00.
Park ticket prices (in Singapore dollars):
Adult 32 $
For a child from 3 to 12 years old - $ 21
For pensioners-citizens of the country - $ 14
Photo on a document confirming age is required.
Services and contacts
The Singapore Zoo is a favorite destination for holidays and special events among locals and tourists alike. Here you can celebrate a children's birthday, make a romantic date and celebrate a wedding ceremony.
The park provides various options for movement - trams, boats or horse-drawn carriages..
For disabled people there is a wheelchair rental.
Official website - www.zoo.com.sg.
Phone +65 6269 3411.
Singapore Zoo Pictures