Singapore cuisine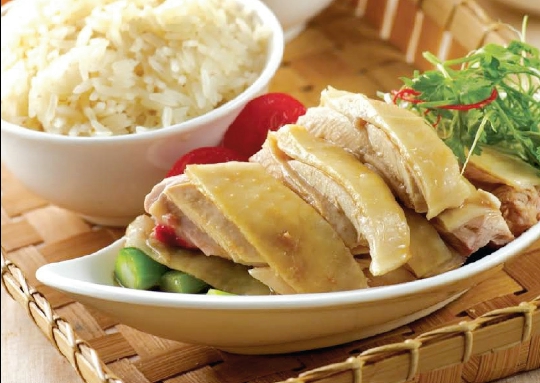 Singapore's cuisine is a cuisine that is considered one of the most useful, but it is not so easy to single out national dishes, since the culinary traditions of this city-state are a gastronomic mix of traditions of different peoples (Indian, Chinese and Malaysian culinary schools had a great influence).
National cuisine of Singapore
There are 2 universal components commonly used - rice and noodles, which are boiled, cooked with vegetables, seafood or meat. For example, a dish such as fried noodles with beef, chicken or seafood in broth with the addition of vegetables, spices and mushrooms is prepared here. To give food a special taste, they are complemented with chili peppers, curry, ginger, turmeric, garlic, as well as soy and sweet and sour Chinese sauces. As for seafood, in Singapore they are fried in a wok, baked on a wire rack, cooked with different sauces, made from them sushi and sashimi. Sweet tooths should know that here you can enjoy banana pancakes with sweet sauce, exotic fruits, "jelly" balls of tapioca in milk ...
Popular Singaporean dishes:
"thosai" (cakes made from lentil or rice flour stuffed with meat, fruits or vegetables);
"sat" (mini-kebabs made from different types of marinated meat - they are served with rice and peanut sauce);
soup "tank kut tech" (it is cooked on pork ribs with different spices - rice or noodles are served with it);
"Ayam Buach Keluak" (a dish of chicken and pork with the addition of keluak nuts);
"laksa lemka" (soup with coconut milk, noodles, herbs, sometimes tofu and other ingredients).
Where to try Singaporean food?
If you are interested in expensive restaurants, then they usually offer fusion cuisine, combining the gastronomic traditions of world cuisine, creatively transformed by eminent chefs. In addition, do not forget about the dress code - it is advisable to go to such establishments not in casual clothes..
Do you want to save money? Take a closer look at street eateries and food courts.
Singapore worth a visit "Huang jia" (restaurant guests are treated to seafood platter, fried rice with mussels, lemon-coconut pudding), "East Coast Seefood Center" (visitors are offered to choose the fish and seafood they like floating in the aquarium, after which they will be cooked in front of the client's eyes) or "Quayside Sea Food" (it is recommended to try chili crab and fried squid in the restaurant).
Cooking classes in Singapore
Those interested can go to a culinary school "Cookery Magic", where in culinary classes they will be taught how to cook rice with turmeric (nasi biriani), a fish head with curry, a flatbread in oil (roti prata).
A visit to Singapore is recommended to be timed to coincide with the Savor gastronomic festival in April (master classes for adults and children are held, and trade exhibitions for rare delicacies open) and the Singapore Food Festival in July.
Photos