Streets of Stockholm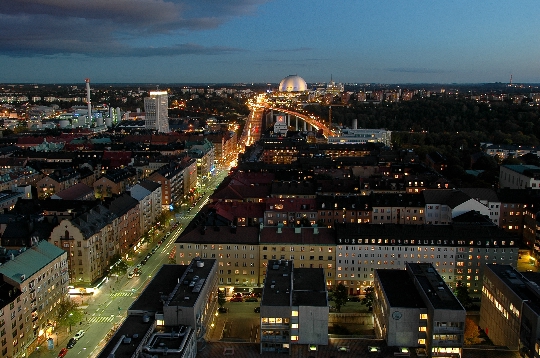 The capital of Sweden is known to many since childhood thanks to Astrid Lindgren's fabulous stories about Carlson. Everyone remembers this «a man in full bloom», who loves jam, antics and walks on rooftops with great views of the streets of Stockholm.
Tourists visiting the main city of the Swedes are rarely disappointed. In the capital, they are greeted by fabulous architecture, rich museum collections, amazing shopping and an eventful nightlife..
Stockholm archipelago
It can be quite difficult for a guest to navigate this Scandinavian capital, located on 14 islands. The largest number of attractions is concentrated in the Old Town, which is called Gamla Stan, and on the Knights' Island, the name in Swedish sounds like Riddarholmen.
The first settlements appeared here in the XIII century, and have survived to this day, in contrast to the buildings of the same period in other countries of Northern Europe.
Longest street
It is clear that of the many streets in Stockholm, one must necessarily be the longest - it was Birger Jarl Street. First, it is named after the founder of Stockholm, known as «king with no name», secondly, the street serves as a kind of border for one of the most famous shopping areas in the city - Östermalm. It is in this quarter that the most chic boutiques and fashionable establishments are located..
Another place of trade is located south of Folkungagatan Street, the capital's residents themselves call it SoFo. People come here to buy original and stylish things, interior items, accessories from young Swedish designers. There are also youth cafes, bars.
Myths and reality
Another interesting street is in the capital of Sweden - Udengatan, it is also located in the central region. It differs in that it is named after the supreme deity of the ancient Scandinavians, the god Odin.
The street got its name in 1885. As you know, at the end of the 19th century, interest in ethnography and folklore material increased in many countries, including Scandinavia. An alternative name was proposed - Rostrand Boulevard, but the townspeople voted for the name of the god, the patron saint of these lands. The second feature of the street is that linden trees were planted on it, a cozy shady alley has become one of the highlights of the city.
Stockholm street photos