How long is the flight from Bangkok to Moscow?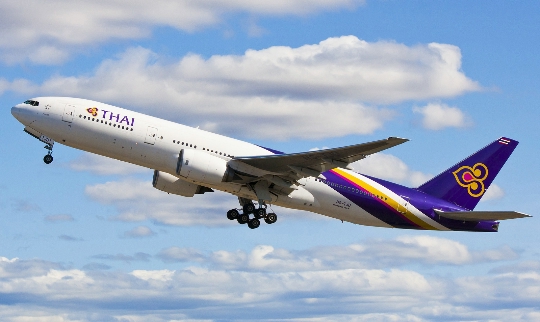 In Bangkok, you probably went on an excursion along the Chao Phraya River, were able to admire the Temple of the Emerald Buddha, admire the show "Siam Niramit", have fun in the amusement park "Dream world", enjoy traditional Thai dishes ... But now it's time to think about returning to Moscow.
How long is a direct flight from Bangkok to Moscow?
A flight from Bangkok to Moscow (7000 km separates the Russian and Thai capital) will take approximately 10 hours.
Those interested in the price of air tickets should take into account that it will be at least 21,000 rubles (a slight decrease in prices can be expected in December, May and April).
Flight Bangkok-Moscow with transfer
When flying in this direction, you can make transfers in Hong Kong, Frankfurt am Main, Abu Dhabi, Vienna, Seoul, Dubai, Berlin, Copenhagen, Tokyo, Doha, Mumbai, Beijing (such flights take from 13 to 32 hours) ... So, planning to fly through Munich ("Lufthansa"), you will fly to Moscow in 16 hours, via Beijing ("Air China") - in almost 20 hours, via Doha ("Qatar Airways") - in 19 hours, via Seoul ("Korean Airlines") - in 20.5 hours, via Guangzhou ("China Southern Airlines") - in 22 hours, via Zurich ("Swiss Air") - for 21.5 h.
If you plan to make two transfers, for example, in Dubai and Yekaterinburg ("Emirates"), then the flight duration will increase to 20 hours 40 minutes, and if in Munich and Dusseldorf ("Lufthansa"), then the air travel can last 1 day 4 hours.
Choosing an airline
You can fly in the direction Bangkok-Moscow together with the following air carriers (you will be invited to board a Boeing 777-200, Airbus A 340-300, Boeing 777-300 ER, Airbus A 380 and other aircraft): "Bangkok airways"; "Aeroflot"; "Thai Airways; "Air China", "Emirates", "Jet airways", "Qatar Airways" and others.
Suvarnabhumi Airport (BKK) is responsible for servicing Bangkok-Moscow flights. The first floor of the airport will delight you with the presence of a cafe, a first-aid post, the second floor - with check-in counters, information desks, the third floor - with cafes, restaurants, shops. Well, the 4th floor will greet you with the departure area (those who wish can use the services of self-check-in counters - boarding passes are automatically issued here) and duty-free shops.
Things to do on the plane?
The duration of the flight allows you not only to sleep, look through fashion magazines and read interesting books, but also finally decide who to present gifts from Bangkok as a present - products with topaz, rubies or jade, things made of Thai silk, various gadgets (smartphones, laptops), leather goods, coconut souvenirs (hot coasters, candles, crafts), cosmetics based on coconut oil, wooden figurines of Buddha and elephants.
Photos