Trip to Tunisia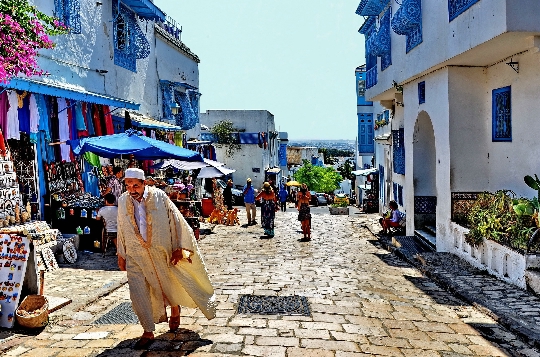 We heard a lot about the amazing possibilities of tallasotherapy, but, unfortunately, we never got to this unique procedure. Then go ahead, a trip to Tunisia is exactly the tour you need.
Bus service
By bus, you can easily get to any corner of the country. At the same time, there are both international flights and shorter routes..
Long-distance buses are quite comfortable. They always have an air conditioner, which makes a trip in this hot country very comfortable. But the cost of tickets on such routes is slightly higher than on ordinary buses. It is very easy to recognize them - the cars are painted yellow-green.
The fare can be paid after boarding. There is a conductor here. Before traveling, be sure to carefully familiarize yourself with the route and the places where the stops will be made. In summer, long-distance flights depart exclusively at night, which saves you from the unbearable heat of the day..
TGM
This is not quite the usual form of transport that is found at every resort in the country. Externally, TGMs are very similar to classic trams, but much smaller in size. The fare is 12 dinars.
Metro
The Tunisian metro is fundamentally different from the usual subways, as it hides a network of high-speed trams. Transport began its work back in 1985. Today the metro has five lines and 47 stations. Lines connect the center of Tunisia with the suburbs. Some stations serve simultaneously as stops for both TGM and express trains.
Railways
The cities of Tunisia will be connected by a railway network. All trains are high-speed trains and, in general, rail links are more like a classic overground metro..
The ticket must be bought directly at the station before you enter the carriage. You can pay for the fare after landing, but you will have to pay double the price. It is unlikely that it will be possible to go free-of-charge, since there are always several controllers on the trains..
The ticket must be validated upon entering the carriage. The price of the trip depends on the distance of the station you need..
Air travel
The main air carrier of the country is Tuninter. The main cities of the country - Sfax, Monastir, Jeba Island, Tabarka and Tunisia - are connected by flights. At the same time, the flight price is not too high, and flights depart daily..
Water transport
You can get to Djerba by a comfortable ferry. And if people can take a walk for free, then you will have to pay a certain amount for transporting a car..
Photos