Holidays in Tunisia in May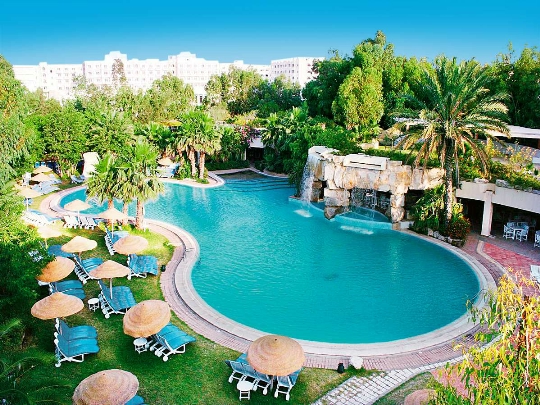 May is a real summer in Tunisia, but a full-fledged beach holiday is impossible. So what can you count on?
The tourist season in Tunisia begins at the end of April. It is at this time that the temperature of the water and air reaches its optimal values. At the end of April, the air warms up to + 23 ... 25C. The water can warm up to + 16… 17C, so seasoned swimmers can enjoy their rest. Precipitation is becoming a rare occurrence. Light rains can only occur in some areas of Tunisia. It is important to note that only 23 millimeters of precipitation falls in the northern regions. Despite this, the air humidity is 70%.
Holidays and festivals in Tunisia in May
Do you want to enjoy a long-awaited vacation? In this case, you should know all the holidays and festivals, because a vacation in Tunisia in May can be really interesting. What cultural events can you count on?
On the first day, it is customary to celebrate the Labor Day. As in Russia, festive demonstrations and processions are held on this day. The main events are held in the capital. Refuse walking along the main streets if you do not want to take part in demonstrations. Be prepared for crowds and the risk that the manifestation could end peacefully.
Lovers of exotic can visit the island of Djerba, because in May crocodiles are brought here from Madagascar.
Extremists can visit Hannibal Park, where fairs are usually held in May..
The most beautiful holiday in Tunisia is the Rose Festival, which falls in May. On this day, it is customary to decorate parks and streets, residential buildings and office buildings with roses. In Ariana, as part of the festival, it is customary to hold various competitions, contests and concerts. Everyone can take part in master classes on growing roses, ikebana. In addition, you can witness a beauty contest, during which the most beautiful girl will be selected. In Tunisia, it is customary to hold a fair and roses, as well as souvenirs from roses.
Spring Festival is held in Tabarka in May.
A trip to Tunisia in May can be remembered from the best side, because the pleasant weather and a variety of festivals will make the pastime special. Treat yourself to a fabulous vacation that will surely be remembered for a long time!
Photos of rest in Tunisia