Suburbs of Alanya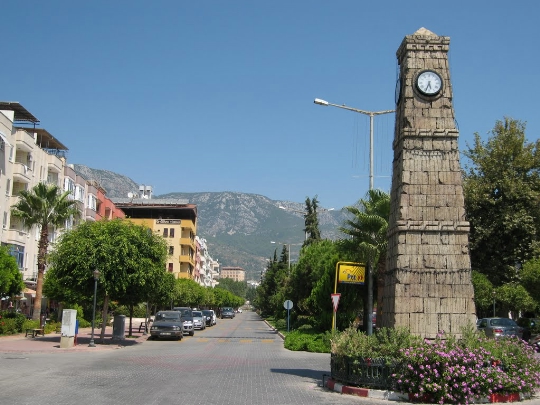 Resort Turkey is a favorite vacation spot for hundreds of thousands of Russian tourists over the past decades. Families and couples, a company of friends and alone come here to enjoy the sea, sun and comfortable rest, which are organized with great love for their guests by numerous hotels and guest houses. In the suburbs of Alanya, there are some of the best Turkish beaches, among which it is not at all difficult to find one that suits any requirement and preference..
The lists include
From the impressive list of Alanya suburbs, the most popular among tourists are invariably:
Mahmutlar, located a few kilometers east of the city. Luxury hotels here side by side with middle-class apartments, and therefore, this suburb of Alanya, mainly, tend to rather wealthy tourists. The developed infrastructure allows you to relax with great comfort. There are dozens of restaurants and supermarkets, nightclubs and bars in the city. There are many playgrounds in cozy green parks, and on clean sandy beaches there is an opportunity to diversify your vacation with active entertainment. The connection of this suburb of Alanya with the center is excellently established with the help of regular bus traffic..
Kestel is a relatively new suburb of Alanya, where active construction began in 2009. Clean beaches and ultra-modern hotel facilities make this resort a favorite with many travelers who prefer to spend their holidays in Turkey..
At the resort of Tosmur, fans of a quiet holiday prefer to sunbathe and swim. In this suburb of Alanya, a calm rural rhythm of life is maintained, and the waters of the cool Dim River flowing here are able to give the desired coolness even on a hot July afternoon. There are several eastern markets in Tosmur, where you can buy excellent souvenirs, fresh fruits and oriental sweets..
To the west of Alanya lies the Konakli resort, the pride of which is a golf club equipped in accordance with the highest standards. You can stay here in any of thirty hotels, and devote your free time from beach joys to exploring local architectural attractions..
Fans of antiquities will find it interesting to have a rest in Avsallar. In addition to ideal sandy beaches and developed infrastructure, this suburb of Alanya is famous for its ancient architectural monument - one of the oldest caravanserais in the country, built in the 13th century.
Photos