New Year in Antalya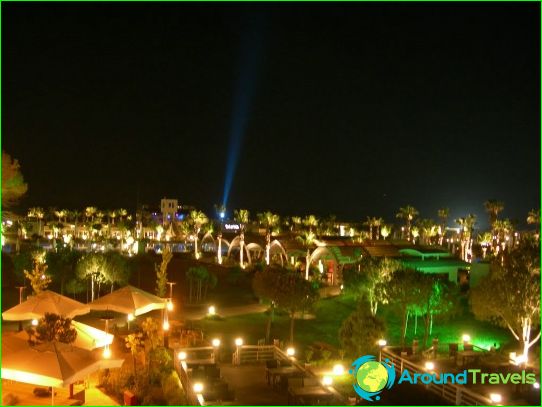 Just three hours of a comfortable flight on a modern airliner, and you are ready to celebrate the New Year in Antalya - the famous Turkish beach resort, which is famous for its unique microclimate, interesting entertainment, a variety of hotels and the invariable hospitality of its inhabitants.
If the stars light up
The Mediterranean coast in Turkey is distinguished by mild winters, the air temperature does not drop below +22, and the sun is enough for a pleasant light tan and excellent mood.
In order to celebrate the New Year in Antalya "with all the conveniences", travel agents recommend choosing 5 * hotels that have indoor pools or open ones, but with heated water. Such hotels have excellent infrastructure, and for fans of outdoor activities, gyms and spas, Turkish hammam and tennis courts will come in handy..
According to the owners, guests should feel a real holiday, and therefore the hotel staff competes in ingenuity. The buffet and gala dinner menus are constantly adding new dishes, and the animators rock out at the beach parties with renewed vigor..
In honor of the holiday, the hotels invite television stars to conduct entertainment programs, and the most popular pop performers perform at concerts. With the last strike of the chimes, dazzling fireworks begin, which overshadow the festive fireworks in the Russian regional center of the middle hand.
The cognitive program of those who came for the winter holidays to the popular Turkish resort usually includes an excursion to the Duden waterfall.
Fur coats-hats
You do not need to take warm clothes with you for the New Year in Antalya. Even if it seems to you that it is cool enough in the evenings, you will not have to freeze. Turkey offers fantastic shopping opportunities in winter, and therefore a fur coat, a sheepskin coat, a pretty jacket or knitwear can be purchased here at a very profitable price. Department stores and malls are vying with each other to offer discounts and bonuses, so it's worth stocking up on a suitcase to deliver souvenirs and gifts home.
It is best to book tours and air tickets for the New Year in Antalya in advance, because the demand for them is too high at the height of the season. The Turkish Riviera is loved and popular, because guests are always welcome here and they strive to make sure that their mood remains festive, regardless of calendars and schedules..
Photos of New Years celebration in Antalya