How long is the flight from Istanbul to Moscow?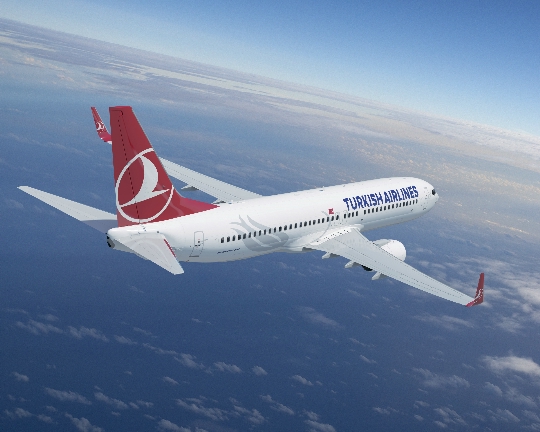 In Istanbul, did you manage to see the Golden Horn and Galata Tower, visit the Topkapi Palace and the Miniaturk miniature park, go yachting, spend time in the Turkish bath, in the Aqua Marine water park, on the beaches in the Kumburgaz-Silivri area or the Princes' Islands? But now you want to know how many hours it will take you home?
How long is a direct flight from Istanbul to Moscow?
The Russian capital and Istanbul are separated by 1,750 km, which you can cover in 3 hours. So, for example, with "Turkish Airlines" and "Utair" the duration of your trip will be 2 hours 50 minutes..
If we talk about the price of air tickets, then in this direction you will buy them for about 6,800-10,900 rubles (the most favorable air tickets are sold in March and April).
Flight Istanbul-Moscow with transfer
When flying to Moscow from Istanbul, you can make transfers in Ankara, Riga, Frankfurt am Main, Munich, Vienna, Antalya, Chisinau, Ljubljana or other cities (connecting flights duration is 5-24 hours).
If the connection is supposed to be in Athens ("Aegean Airlines"), you will land at Domodedovo airport in 11 hours, in Ankara (Turkish Airlines) - at Vnukovo airport in 5.5 hours, in Riga (Air Baltic ) - at the airport "Sheremetyevo" after 6 hours, in Rome ("Alitalia") - at "Sheremetyevo" after 9.5 hours, in Krasnodar ("Yakutia") - at the airport "Vnukovo" after more than 5 hours, in Rostov- on-Don (Aeroflot) - at the Sheremetyevo airport in about 9 hours.
If you have to fly to Moscow via Vienna and St. Petersburg ("Austrian Airlines"), then your trip will take about 13 hours (the flight and waiting time for connecting will last 6.5 hours).
Choosing an airline
When choosing an air carrier with which you will get to Moscow, pay attention to one of the following (you will fly on Airbus A 340-300, Boeing 737-900, Airbus A 319 or other aircraft): Transaero; Jat Airways; "Adria Airways';" Aegean Airlines ";" Yakutia ".
Check-in for the Istanbul-Moscow flight is carried out at Ataturk Airport (IST), located 24 km from the city. Here you will be offered to leave your luggage in the luggage room, have a snack at a Starbucks or Burger King fast food cafe, visit bookstores and other stores, as well as a men's or women's lounge at the hairdresser located here..
Things to do on the plane?
While you are flying home, do not forget to decide which of the gifts you bought in Istanbul (coffee, souvenir hookahs, copper and brass products, ceramic dishes, Turkish cosmetics, aromatic spices, dry medicinal herbs, amulets, carpets, leather goods, clothes, oriental sweets, old cards) to present as a present to relatives and friends.
Photos