Independent travel to Istanbul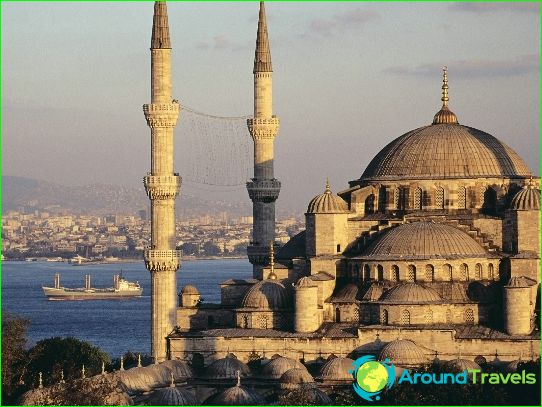 The geographical coordinates of Istanbul have left a special imprint on its essence. Spreading simultaneously in Europe and Asia, this Turkish metropolis has absorbed all the charm of Eastern exoticism and the civilization of the West. To see Istanbul and understand that Turkey can be different is the goal of independent travelers storming the shores of the Golden Horn in search of real adventures.
When to go to Istanbul?
The climate of the Turkish metropolis is variable due to the proximity of the sea. The optimal time to visit Istanbul is spring and early autumn, when the probability of rain is minimal, and average temperatures allow you to walk for a long time and in comfort..
How to get to Istanbul?
Direct flight with Turkish airlines or Russian companies is the easiest option to be in a city on the Bosphorus. By the way, many independent travelers fly with a local airline to other countries, choosing long connections in Istanbul. This gives them the right to take advantage of free sightseeing tours in anticipation of their next flight..
Housing issue
But a few hours in Istanbul is negligible even for exploring the most important sights, and therefore you should still book a hotel and enjoy a closer acquaintance with the city..
One of the most popular districts of Istanbul where you can find an inexpensive hotel is Laleli. If the noise and crush is not the most desirable option, you should pay attention to the Sultanahmet area, where it is quieter and more civilized, but also more expensive, respectively. You should not trust the presence or absence of stars on the facade of Turkish hotels. Much more objective - reviews of previous guests, which it makes sense to focus on when choosing a place to stay.
Argue about tastes
In Istanbul, they cook excellently, regardless of the status and location of the institution. You can have a snack at street vendors, and enjoy lunch or dinner at any restaurant whose prices and menus will satisfy the traveler. Care of the staff and service in an oriental way are attached with a pleasant bonus.
Informative and fun
Riding the Bosphorus and finding wonderful European-level shops in the Asian part of the city, taste the best fish dishes in the restaurants of the fishing village of Anadolu and drink coffee in a cafe at the most extreme point of Europe - this is the minimum program for every tourist in Istanbul. And you should also admire the Blue Mosque and compare it with Hagia Sophia, and then, not having come to an agreement with yourself, go to a night disco, where even the strongest sadness will fly away towards the Bosphorus along with the whistle of a departing cruise liner.
Istanbul - the city of two continents

Photos of the trip to Istanbul