Where to go with children in Side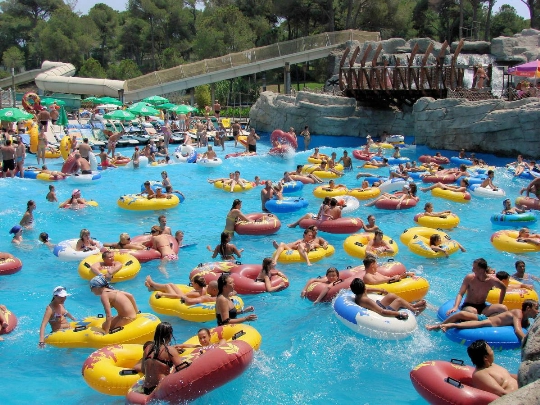 Side resort is located between Alanya and Antalya. It occupies part of the peninsula and is famous for its ancient history..
Organization of family leisure
Side is perfect for families with children. The resort has upscale family hotels offering all kinds of services. There are animators for children, mini-water parks and small pools. Travel agencies offer rich excursion programs for adults and children.
Previously, Side was an ancient settlement, so there are many interesting historical sites in the city and its surroundings. In the cities located in the neighborhood (Antalya, Alanya, Belek), there are water parks with various attractions.
Green Canyon and Manavgat waterfall are famous natural attractions. Green Canyon is a nature reserve that stretches for 15 km. The canyon is part of a giant reservoir that is considered one of the largest in the country. You can swim in it, although the water is quite cool there. Tourists are offered catamarans and boat trips. Fishing is allowed in the lake. There are wonderful picnic spots on its shore. There are also picturesque landscapes near the Manavgat, Kurshunlu and Duden waterfalls..
Attractions Side
Within the city, there are ancient cultural monuments, for example, the avenue of columns and the triumphal arch. In Side, you can see a dilapidated amphitheater, ancient buildings and other structures. Tourists get to the old part of the city by mini-bus or on foot. Near the sea is the dilapidated temple of Apollo.
You can explore historical sights for free, because they are in the open air. There are a lot of ancient buildings in the city that are of interest to study. Walking along its territory, vacationers visit the theater, built in the period of antiquity. In Side, there is the Museum of Archaeological Findings, which displays household items of ancient peoples. The famous temple of Artemis, which in past centuries was considered the patroness of the city, is spread on the seashore. Only five marble columns of this temple have survived to this day..
Active rest with children
Popular tourist activities in Side are cycling tours and rafting. The duration of the bike ride may vary. With a child, you can go for a couple of hours to see the beautiful surroundings of the city. Vacationers are offered a jeep safari. This service allows you to appreciate the nature of the resort. Good leisure can be organized by using a boat, yacht or speedboat.
Photos