Coat of arms of Turkey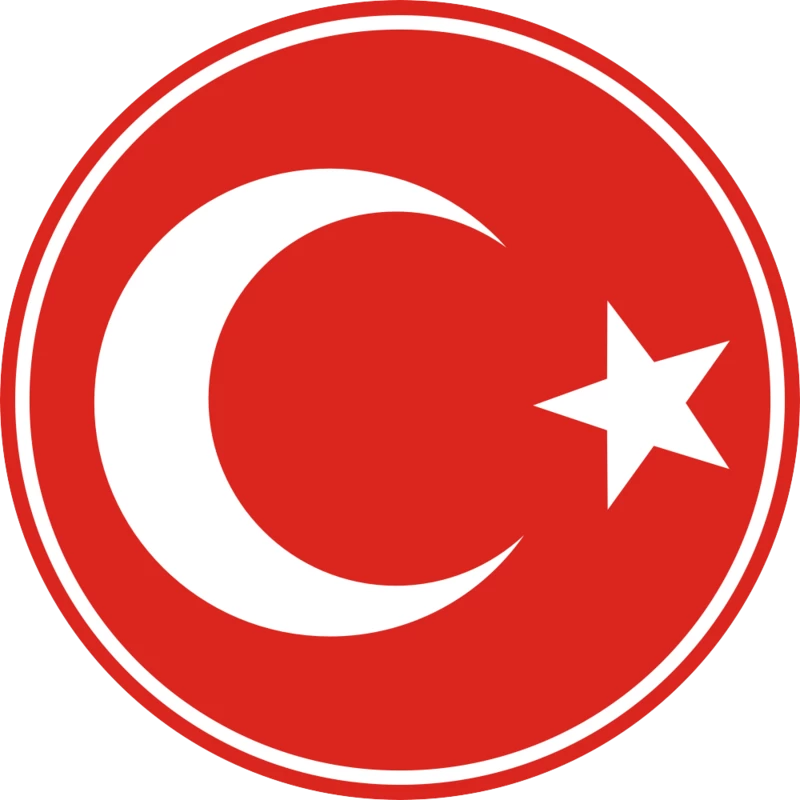 Rest on the Black Sea or Mediterranean Turkish coast for many Russians is akin to a trip to the country house or to the village to see their beloved grandmother. Everything is clear, familiar, comfortable and cozy. But any guest of the country notices one feature - the respectful attitude of local residents to the main symbols of the country, although the coat of arms of Turkey, as such, is absent.
Instead, there is a semi-official emblem. It is a pure red oval with a crescent and a star. The name of the country runs along the top edge, naturally written in Turkish. It is this image that is present on the passport of a Turkish citizen..
Heirs of a great empire
The seeming simplicity of the main symbols of the Turkish Republic actually indicates their deep roots and connection with important historical events. The life of the modern Turkish state, therefore, echoes the history of the great Ottoman Empire, since the symbols appeared during the reign of Sultan Abdul-Hamid II. Their official approval dates back to 1882.
True, there is also a difference in the number of symbols used then and now. The creation of the coat of arms of the Ottoman state dates back to the end of the 19th century. The authors focused on the best European heraldic traditions, for some time there was a revision, changes in certain details and elements, until April 17, 1882, the main symbol of the country was officially approved.
The crescent and the circle were green, located one above the other: above - a circle, below, as if repeating its outlines, a crescent.
The main symbols were displayed against the background of a luminous star.
In addition, two flags were located below, the red flag indicated belonging to the Ottoman Empire, the green one was a symbol of the entire Islamic world..
Flags were served surrounded by various types of weapons, which indicated the readiness of residents to defend the country's borders. Also here one could see other images that were important symbols, including a shield on which a padishah's turban, books, scales, flowers were depicted. Below were five Turkish medals dedicated to important historical events.
From the former splendor and splendor of the main state emblem of the Ottoman Empire, only a star and a crescent remained. But this in no way diminishes their importance for the inhabitants of the country. On the contrary, the presence of two bright symbols allowed the heirs of the empire to make them extremely popular and advertise to the whole world. Not a single tourist will leave the borders of this state, so as not to take home a souvenir, a robe, a T-shirt, a towel with the image of heavenly bodies, patrons of Turkey.
Photos