Treatment in Turkey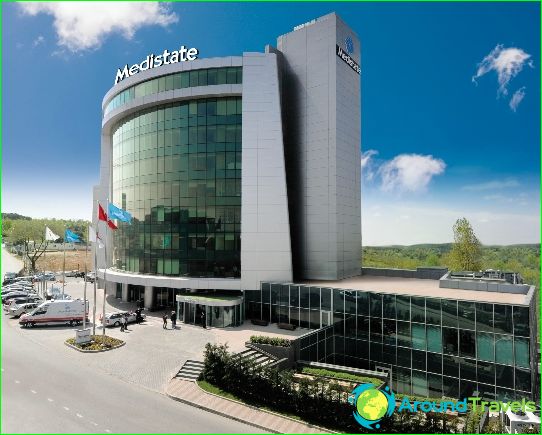 Having mastered Turkish resorts and a stable and profitable all-inclusive recreation system, Russian citizens increasingly began to pay attention to the medical services provided by clinics of a friendly state. It turned out that treatment in Turkey is quite competitive in relation to German or Israeli medicine, and the prices for the services of doctors in Istanbul, Ankara or Antalya are pleasantly different from those in Frankfurt or Tel Aviv..
Important rules
The main focus of the Turkish health care system is openness and accessibility of services. Each clinic in the country, regardless of location or status, operates according to uniform standards, which are controlled by the Ministry of Health..
How do they help here?
In recent years, resort Antalya has also been developing the direction of medical tourism. It is in this region of Turkey that several modern, superbly equipped clinics have been built. The local doctors can demonstrate modern knowledge and skills, because many of them have completed training in the States or Germany..
You can find the information you need and get an initial consultation on the websites of specialized clinics in order to optimally plan your treatment in Turkey..
Methods and achievements
Many Russian travelers go to Turkey and its famous thermal spas for treatment. Unique traditions have developed here that allow you to combine the useful with the pleasant:
In the Yalova resort in a mountain gorge, thermal waters are used to treat diseases of the gastrointestinal tract and dermatitis, metabolic disorders and neuralgia. Here you can lose weight under the supervision of experienced nutritionists and get rid of depression.
Kangal's hot springs are rich in selenium and a variety of minerals, and the fish that live in the water help to get rid of the effects of inflammatory skin diseases.
Ponds-terraces of Pamukkale are a real panacea for eczema, rheumatism and psoriasis. No wonder the local sources were revered by the ancient Romans.
Issue price
Each specific patient and his diagnosis is a problem solved with the help of an individual approach in a Turkish clinic. There is a flexible system of discounts here, which makes it possible to get a service in a hospital of a lower class, where specialists from more expensive medical institutions are invited for consultations and treatment. On average, prices for treatment in Turkey are at least a third less than in clinics in advanced European countries..
Photos