London districts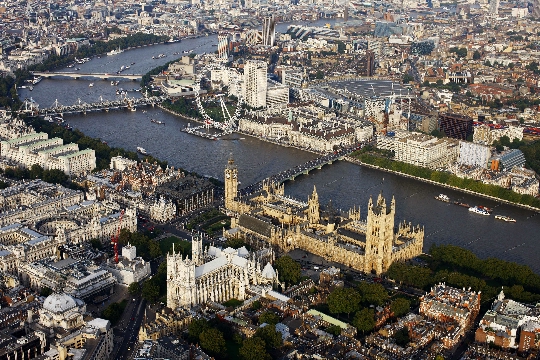 London's neighborhoods are unique and "custodians" historical heritage. London is a huge metropolis - it consists of the City and 32 districts located around it. These include Kensington and Chelsea, Hammersmith and Fulham, Westminster, Lambeth, Wandsworth, Lewisham, Greenwich, Southwark, Tower Hamlets, Camden, Hackney, Islington, Hounslow, Haringi, Ealing, Bromley, Croydonsley, Brentham, Becky and Becky , Richmond, Sutton, Kingston on Thames, Newham, Merton, Havering, Redbridge, Waltham Forest, Hillingdon, Anfield, Harrow, Barnet.
Description and attractions of the main areas

City of London: here tourists will be offered to explore the ruins of the ancient Roman wall, the Tower, St. Bridge Church, an ultramodern building in the form of the Mary Ax skyscraper, as well as visit St. Paul's Cathedral.
Westminster: This historic district is a paradise for tourists: they can walk around Trafalgar Square, admire Buckingham Palace, Big Ben and Westminster Abbey. It is worth noting that guests of the Westminster area will be able to walk along Baker Street, Piccadilly and Downing Street. It should be borne in mind that this area includes Covent Garden (a popular place with shopaholics and theatergoers - there are shops and famous theater stages here), Soho (it will be appreciated by nightlife lovers - the quarter is famous for clubs, sex shops, pubs and restaurants ), Mayfair (Bond Street with its boutiques is suitable for shopping, and the Royal Academy of Arts for an excursion program), Marylebone (Madame Tussauds and Sherlock Holmes House deserve attention).
Kensington and Chelsea: South Kensington can be called a museum town, where travelers can look at the Natural History Museum, Science Museum, Royal Albert Hall. And in the northeast, Kensington Gardens and the Royal Palace deserve their attention. As for Chelsea, excellent shopping is available in local boutiques, as well as a place where Italian restaurants and the stadium of a local football club are concentrated. "Chelsea". If you have a desire to visit the annual Brazilian Carnival, then a lot of fun will be waiting for you in Notting Hill (located in the north of Kensington and Chelsea). In addition, in the Portobello market, you will have the chance to acquire rare designer interior items and antiques.
Greenwich: This area is interesting for tourists due to the fact that the Zero Meridian passes here and the Greenwich Observatory is located. The Lambeth area should not be deprived of attention - there you can ride a Ferris wheel "London eye", by capturing the surroundings seen in the photo.
Where to stay for tourists
Travelers should pay attention to the Westminster area - here they will be able to find both luxury hotels, the room in which will cost them the appropriate price, and more democratic hotels. And tourists interested in inexpensive hotels and hostels should pay attention to the Camden area.
It should be noted that London is characterized by high prices for hotel rooms, so it is advisable to book them in advance, as well as resort to the services of online booking systems..
Pictures of London neighborhoods