What to do in Kiev?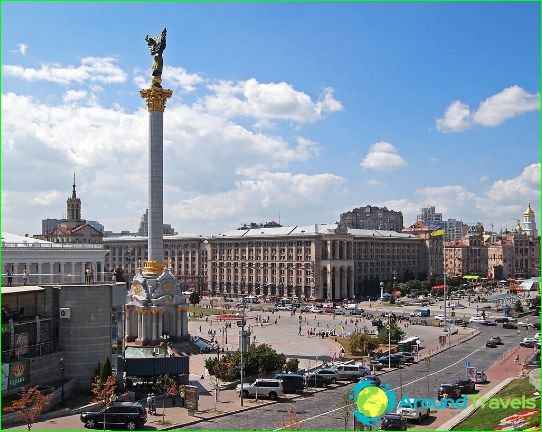 Kiev is the Ukrainian capital, there are many architectural and historical monuments, as well as such grandiose events as Eurovision and the European Football Championship..
What to do in Kiev?

Visit the Kiev-Pechersk Lavra and see the various old churches of the city;
Walk along Andreevsky Spusk and buy souvenirs;
Go to the Grishko Botanical Garden;
Go to Hydropark and the Friendship of Peoples Park.
What to do in Kiev?

Lovers of cultural recreation can go on an excursion to the Kiev-Pechersk Lavra, visit the tomb of P.A. Stolypin. In addition, you should devote time to visiting the St. Sophia and Vladimir Cathedrals, the architectural monument House with Chimeras, the Pharmacy Museum.
If you wish, you can go to the Museum of Historical Treasures of Ukraine - here, the guests will see ancient items made of silver, gold and platinum decorated with diamonds, rubies, emeralds.
Those wishing to see with their own eyes the mansion, which resembles a medieval castle in the Gothic style, can go on an excursion to the Castle of Richard the Lionheart. Once the inhabitants of nearby houses heard howls and groans from the castle (this terrified them). But now we know that all these are flaws in the ventilation and stove heating system..
Are you fond of literature, art, music, politics? You should visit the intelligent and intellectual institution "Knigarnya Є". Famous writers, politicians, diplomats, public figures come here to meet with the audience..
In Kiev, you can visit entertainment centers, sports complexes, nightclubs, discos. For example, walking around the city center, you can go to the City Entertainment entertainment center - here you can dine in a restaurant, have fun in a nightclub, or spend time in a bowling center. Golf lovers can enjoy a visit to the Golf Stream sports center - both beginners and experienced players will feel comfortable here (equipment rental is open in the sports complex).
Having visited the Kiev Planetarium, you can get to the Zoo under the Microscope exhibition. Especially for this exhibition, specialists catch small creatures and put them under microscopes so that guests can see them in an enlarged form. You can also see what happens in plant cells when exposed to sunlight..
At the Olmeca Plage entertainment center, you can relax on the picturesque beach with sports activities. To services of tourists - sun loungers, umbrellas, swimming pools, a restaurant. You can have plenty of fun in the Terminal water park: there are swimming pools, attractions, recreation areas, a cafe, a SPA center..
With children, you should definitely go to the Kiev Dolphinarium, whose pets daily delight their guests with enchanting show programs.
Vacation in Ukraine - rest for every taste!
Photos where you can go in Kiev