Where to go with children in Kiev?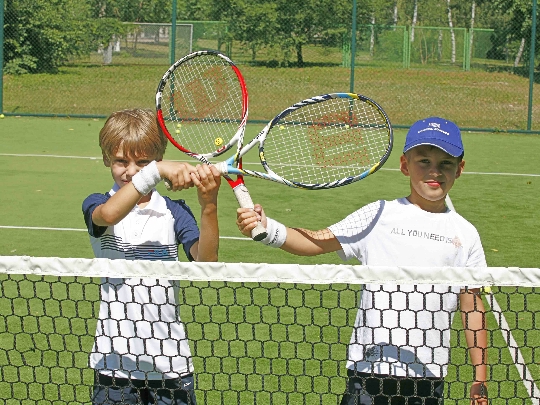 Properly organized leisure is of great importance for the successful upbringing of a child. Therefore, parents have a question where to go with their children in Kiev to get new impressions and knowledge. If you come to this city with your whole family, then you will not be able to thoroughly explore the sights. The child will probably get tired and bored quickly. There are many interesting objects in Kiev that are suitable for visiting with children. On the territory of the city there are parks, playgrounds where you can relax and have fun.
Cognitive rest
In Kiev, there are entertainment venues that will help broaden the horizons of the child. These include theaters and museums. Good performances for children's audiences are offered by the Kiev State Puppet Theater. The performances are designed mainly for preschoolers and schoolchildren. The theater's repertoire also includes performances for adults. Many performances are based on well-known works. To introduce a child to the world of beauty, visit the Kiev Opera and Ballet Theater for Children and Youth with him. Performances based on classical works are offered by the Theater for the Young Spectator in Lipki.
For intellectual development, it will be useful to go to the planetarium, where the wonderful world of stars will open before the child. Fascinating leisure time is guaranteed for visitors to the Kiev Zoo. It is a beautiful park, which will be pleasant for children and adults to walk through. The city has the Kobzov Circus or the Kiev National Circus. The performances are attended by acrobats, jugglers, clowns, animals. The circus is a popular holiday destination that delights all kids. You can see marine life in the Nemo Dolphinarium. It offers performances with fur seals and dolphins.
When considering options for where to go with children in Kiev, do not forget about museums. The museums of water, aviation, toys, as well as the Museum of Natural History deserve attention..
Entertaining children's establishments
Fascinating fun is offered by the playroom "ABC of Childhood", where children spend time under the guidance of experienced educators. On weekends, kids are invited to the children's railway. For a walk, come to the park on Landscape Alley. You can try various and delicious desserts in the "Reprise" confectionery.
If you prefer an active holiday with the whole family, visit the Seiklar Rope Park located in the Park of Partisan Glory. There, children can jump up and down and get a lot of pleasant impressions. There is a specially created trail for kids. Wonderful trampolines and pedal boats can be found at Peoples' Friendship Park.
Photos