Airport in Odessa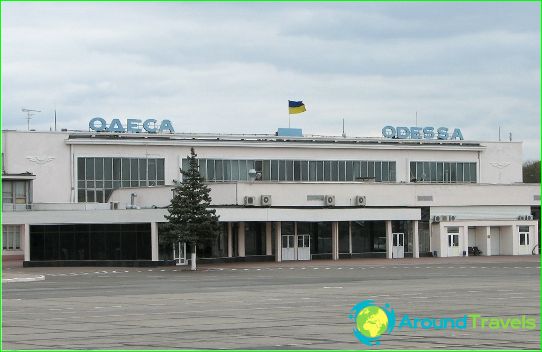 The international airport in Odessa is one of the largest airports in Ukraine, connecting the city with the capital - Kiev, as well as with central Russian cities, Europe and the Middle East. The airport itself is located seven kilometers from the city center and is easily accessible by car or public transport.
How to get there?
The main routes connecting the city and the airport in Odessa are buses 117 and 129. Each of them passes through the main stops such as the railway station, the Selective Institute and Shevchenko Avenue. The interval between buses is 10 - 30 minutes, depending on the time of day. The trip takes an hour, and the fare is only 3 hryvnia.
Bags and suitcases
To make your stay at the airport pleasant, there is a round-the-clock storage room in the terminal, where one seat costs 25 hryvnia per day. Before leaving for storage or before checking in for a flight, they can be wrapped in a special protective film that will help protect your luggage from unexpected contamination or damage during transportation. Baggage packing desks are located near the main entrance to the airport terminal, and the procedure itself lasts less than a minute and costs about 40 hryvnia per unit.
Parking
On the territory of the Odessa airport, two parking lots are open around the clock, on one of which the first hour is free, and from the second hour the payment is charged. It should be remembered that there is a special traffic pattern at the station square, therefore the airport administration emphasizes the need to strictly follow the markings and signs. Parking with free time is located to the right of the entrance to the square.
Shops and services
In the terminals of the airport there are restaurants and cafes where you can have a snack or a hearty lunch so that the waiting time for boarding is pleasant and comfortable. In addition, the building houses bank branches and round-the-clock ATMs, currency exchange offices, a post office and a pharmacy..
Photos of Odessa airport