Children's camps in Berdyansk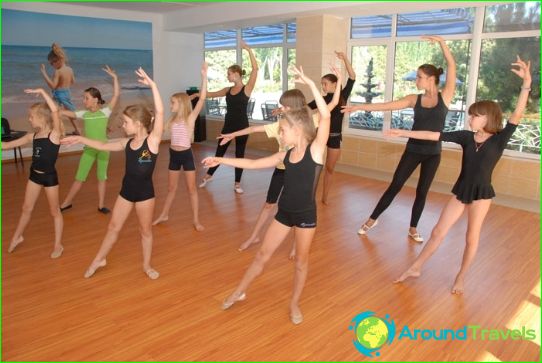 Berdyansk is a popular resort town in the Zaporozhye region (Ukraine). It is the administrative center of the Berdyansk region and a health resort of national importance. Berdyansk is located on the shores of the Azov Sea. There are all the possibilities for a quality beach and medical holiday. The climatic conditions in this place are favorable for human health. Berdyansk has clean beaches, mud and mineral springs, sanatoriums and many camps. The resort is located 210 km from Donetsk, and 90 km from Mariupol. More than 620 thousand tourists visit Berdyansk annually. Vacationers from different parts of Ukraine and neighboring countries come here.
What camps are there in the resort area
Children's camps in Berdyansk are a wide range of programs and profiles. At the height of the season, over 150 boarding houses, recreation centers and hotels function on the territory of the resort. There are a lot of children's centers and camps here. Most of them are located on the coast of the Azov Sea. Excellent camps are located near the resort "Lazurny", near the Berdyansk Spit. For example, the children's health camp "Emerald City", which takes 540 children at a time. Berdyansk is a small town.
Children's recreation focuses on beach activities and wellness programs. The city has a bus station, a railway station and an airport. Berdyansk has a well-developed entertainment infrastructure. For children, there are such entertainments as water slides, attractions, swimming pools, windsurfing, an amusement park, etc. There are interesting monuments in the city center, near which you should definitely take pictures..
Wellness facilities at the resort
Children's camps in Berdyansk have excellent health resources: the sun, clean sea water, fresh air saturated with ozone, bromine and iodine. Children receive nutritious food 5-6 times a day. The menu is dominated by fresh fruits and vegetables. For accommodation, 5-6 bed rooms are used in two-story buildings. The guys are engaged in outdoor activities and sports. Within each camp there is a stadium, playgrounds, a gym, table tennis, etc. In sanatorium-type camps, children use various procedures to improve their health. These include massage, reflexology, mud baths, etc..
Children's rest in Berdyansk attracts not only with recreational resources, but also with a rich cultural program. It hosts festivals and celebrations throughout the year. In the summer there is a holiday "Neptune Day", a festival of children's pop art, etc..
Photos of children's camps in Berdyansk