Prices in Kherson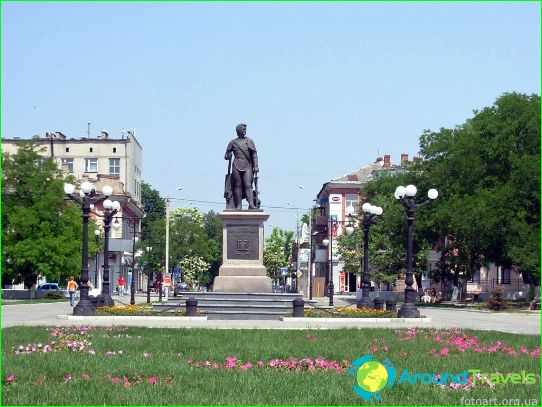 Kherson is located in the southern part of Ukraine, on the right bank of the Dnieper and next to the Black Sea. The tourist infrastructure of the city is very well developed. Resort complexes and children's centers function in the Kherson region. Tourists come to the Black Sea villages, such as Lazurnoye, Bolshevik, Zhelezny Port, etc. We will tell you what prices are in Kherson this year.
What kind of housing is in Kherson
Comfortable accommodation is the basis for a good holiday. The city has many hotels and hotels in different price categories. Therefore, you can book the desired room in advance. Recreation centers and boarding houses are located near Kherson. The cost of a room with all conveniences starts from 800 rubles per day. Hotels and hostels provide wonderful opportunities for a pleasant and comfortable stay. Hotels are designed for guests with different income levels. They have budget rooms, deluxe rooms and luxury apartments. Accommodation prices depend on the location of the hotel or hotel. You can rent a room in good condition for a small amount.
Hotels with four stars are very popular. They guarantee excellent living conditions and a high level of service. Representatives of the business elite prefer to rent rooms in them. Inexpensive accommodation is provided by hotels with three stars. These include the Lost World, Imperial and Bordeaux hotels. Hotel complexes "Gostiny Dvor" and "Brigantina" function in Kherson. The cost of a room per day is approximately 1200-1500 rubles. Superior deluxe room costs more than 1600 rubles.
Entertainment for vacationers
Guests of the city come to the Black Sea coast to enjoy a quality beach holiday. In the summer season, Kherson turns into a beautiful resort. Tourists with children tend to come here, as well as people who prefer a budget vacation. Rest in Kherson is cheaper than in other Crimean resorts. In addition to beaches, tourists visit clubs, discos, cafes, restaurants, shops. For sports fans, stadiums, tennis courts, swimming pools, gyms, etc. are open..
Kherson is famous for its historical sights. Therefore, cognitive rest here is also very interesting. The main objects are concentrated in the central part of the city. A tour of Kherson costs about 300 rubles. Tour operators offer excursions with a visit to the Askania-Nova reserve, an ostrich farm, the Swedish village of Zmievki, etc. The cost of field trips, on average, is at least 500 rubles per person.
Photos