Small towns in Ukraine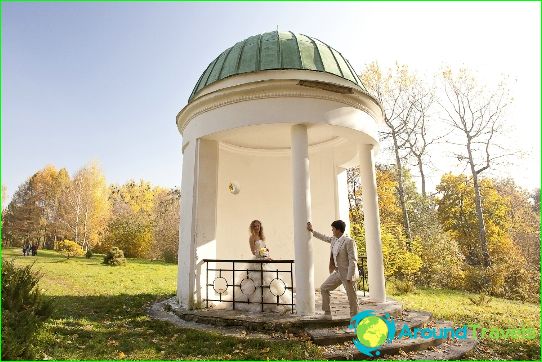 The charm and significance of Kiev or Odessa can hardly be disputed, but apart from large historical, political and cultural centers, there are also small cities in Ukraine, where life flows slowly and smoothly, like many decades ago. In such places, it is especially pleasant to spend long weekends or holidays, when you do not need to rush to work on Monday, and therefore there is time to see everything, try and capture everything in your memory and family album..
From Yaroslav the Wise
For the first time Belaya Tserkov is mentioned in the chronicles of 1115 as a fortress founded by Yaroslav the Wise to protect himself from restless nomads who like to profit at someone else's expense. On the site of the city, nevertheless, destroyed by the Tatar-Mongols, a temple was subsequently built from white birch trunks, which gave the White Church its name.
In just a couple of days, modern nomad tourists can get to know the Castle Hill and the Russian settlement in this small city in Ukraine, see with their own eyes the ancient burial mounds of the 3rd millennium BC. and admire the collection of white marble Italian sculptures at the local arboretum.
Who took Ishmael?
Not everyone, even a student interested in history, will easily answer this question, because the impregnable fortress in the Odessa region was important during the Russian-Turkish wars, and therefore this small city in Ukraine has repeatedly become the subject of armed claims of both armies. Today's guests carefully examine the diorama "Storming the Fortress of Izmail" and make up for gaps in the school curriculum, and fans of military history get acquainted with the ancient fortifications on the territory of the fortress.
Mukachevo passions
Polanok Castle in Mukachevo is a hero and participant in many battles and battles. According to some reports, it was built in the 10th century, it passed from hand to hand and changed owners so many times that an exact list of all its adventures cannot be made up to this day. It was the capital of principalities, received foreign ambassadors, served as a residence for influential ladies and gentlemen, and ended his heroic biography as a prison for political prisoners in the 18th-19th centuries.
Today this small city in Ukraine boasts not only historical sights, but also excellent Hungarian cuisine. The close proximity to Hungary and the traditional ties of its inhabitants with the Magyars also influenced the menu of restaurants in Mukachevo. Without getting a Schengen visa, here you can find the goulash of your dreams and listen to the violin in the evening music program.
Photos