How long to fly from Hanoi to Moscow?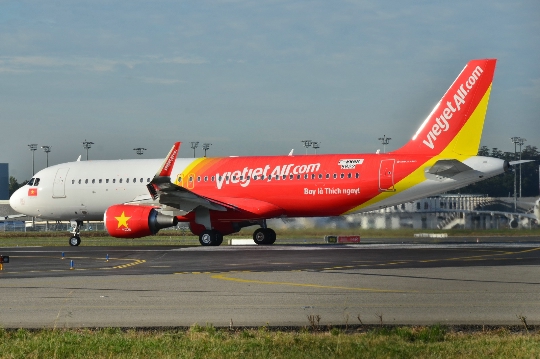 In Hanoi, you saw the Bach Ma temple, the Kot Ko tower and the Chua Mot Kot pagoda, visited the Army Museum, spent time at the Ho Tay Lake Water Park, the Viet Climp climbing wall, the zoological garden, the King golf center's Island, nightclubs "Bia hoi", "Solace" and "Magic moo club", explored caves and kayaking on a lake in Ba Bae National Park? And literally one of these days you will fly to Moscow?
How long to fly from Hanoi to Moscow (direct flight)?
The flight from Hanoi to Moscow will last approximately 10 hours (6700 km between cities). For example, on an aircraft owned "Vietnam Airlines", you will spend 9 hours 55 minutes.
On average, a Hanoi-Moscow air ticket costs travelers 59,000 rubles (in May and June, there is a decrease in ticket prices to 25,100 rubles).
Connecting flight Hanoi-Moscow
When planning to fly through Bangkok, Ho Chi Minh City, Doha, Guangzhou, Kuala Lumpur, Singapore, Colombo, Ulaanbaatar or other cities, prepare for the duration of your air trip from 12 to 32 hours.
Connecting flights will affect the length of your trip. So, transfers in Colombo and Kuala Lumpur ("Srilankan Airlines") will extend it by 24 hours, in Guangzhou ("China Southern Airlines") - at 16 o'clock, in Singapore ("Singapore ") - for 18 hours, in Abu Dhabi and Bangkok ("Etihad airways") - for 20 hours, in Bangkok and Phnom Penh ("Transaero") - at 16 o'clock, in Seoul ("Korean Airlines") - at 19.5 hours, in Tokyo ("Japan airlines", "S7") - for 18 hours, in Ulaanbaatar and Seoul ("Miat") - for 23 hours.
Choosing an airline
With the following carriers, you will fly to Moscow on an Airbus A380, Boeing 777-300 ER, Embraer 190 or other aircraft: "Vietnam Airlines"; "Aeroflot"; "Etihad airways"; "Viet jet air".
The Hanoi-Moscow flight is operated by Noi Bai International Airport (HAN) - it is located 35 km from Hanoi (take bus number 17 or 7). At the airport there is an area with shops (the assortment is not very wide), left-luggage offices (they can be used from 08:00 to 22:00), cafes and restaurants, a VIP waiting room (there is a restaurant, hotel rooms, a bathhouse, opportunities for playing billiards).
What to do in flight?
On board, think about who to make happy with souvenirs from Hanoi in the form of wooden figurines, Vietnamese tea (with herbs, artichokes, ginger, lotus) and coffee, candied fruits, bamboo wall masks, ceramics, jewelry made of silver and local sapphires, cotton and silk clothes, leather shoes, Vietnamese cosmetics with a whitening effect, cork hats.
Photos