Alpine skiing in Croatia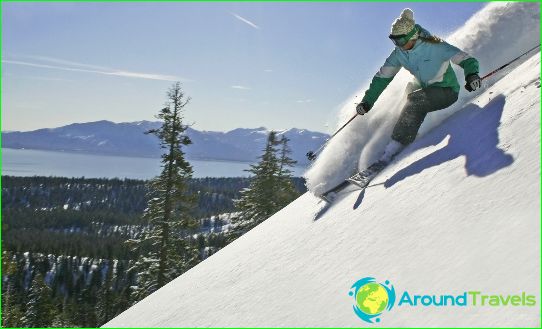 Croatia is not only the turquoise of the Adriatic, white beaches, tart wines and amazing cuisine. A small European country is fraught with many other advantages, one of which is its ski resorts. The Croatian mountains do not differ in particular records for altitude, and therefore, with the wise experience of the guru from alpine skiing, it can be a little boring here. But beginners, couples with children and intermediate skiers feel quite comfortable in the ski resorts of Croatia.
Equipment and tracks
One of the most famous slopes in the country is Mount Sleme. The resort is located just ten kilometers from Zagreb, and therefore it is always lively and fun. The four Sleme pistes have a total length of four kilometers and are served by three lifts, two of which are tow bars. The most difficult track of the Sleme resort is marked in red and even hosts international competitions. The artificial snowmaking system reliably saves athletes from the vagaries of the weather, and the illumination in the evening makes the resort one of the most romantic.
Alpine skiing in Croatia is also presented in the Belolasica resort. The modern and technically perfect tracks of Belolasitsa allow even the country's Olympic team to train here. The level of the slopes is quite difficult, and of the six slopes of the resort, four have «red» marking, and one at all - «black». Newbies and toddlers can learn to slope with the help of the experienced ski school instructors on the training slopes. Three lifts help avoid queues and quickly transport athletes to the top of the mountain, and snow cannons help to cope with the problem of lack of snow if the winter is too warm.
Entertainment and excursions
The proximity of the ski resorts of Croatia from the cities allows you to successfully combine your favorite sports with an educational and entertainment program. Guests are always welcome in cozy restaurants, the menu of which consists of the best dishes of local cuisine. Excursions to the country's national parks will help you get acquainted with the unique nature of Croatia, enjoy its pristine nature and beauty.
Many hotels in the ski resorts of Croatia offer wellness programs in spa centers, invite you to steam in baths and saunas, spend an evening in a nightclub or disco.
Pictures of Croatia ski resorts