Airport in Anapa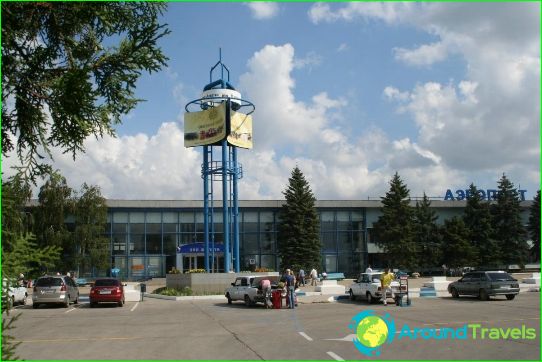 Vityazevo is an international airport in Anapa, serving the coastal cities of Anapa, Novorossiysk and Temryuk, located 5 kilometers northeast of the Anapa railway station, in the vicinity of the village of Vityazevo.
The airline is in the top of the most significant airports in the Russian Federation and is considered the base for many regional air carriers. Its runway is over 2.5 kilometers long. The aerodrome is capable of accepting aircraft of any type with a carrying capacity of up to 150 tons.
History
The airport took its first passenger flight in 1934, it was a flight Krasnodar - Anapa. And further, only in 1960 were regular services established to Novorossiysk, Gelendzhik, Krasnodar. Before that, there were only one-time flights to Anapa.
By that time, there were about 10 people in the airport staff, and the only radio station carried out radio technical flight services..
By the mid-60s, a new terminal building was built and a runway was put into operation near the village of Vityazevo. From this period, regular flights began to operate, connecting the resort with cities of the Soviet Union..
In 1993, the airport received international status, and Austrian Airlines became its first foreign airline..
It is noteworthy that in 1996 over Anapa, 297 skydiving athletes made up the largest formation that was subsequently entered in the Guinness Book of Records. And on the same holiday, another record was made - the Mi-26 aircraft lifted 224 parachutists to an altitude of more than six thousand meters..
In 2011, after reconstruction, the airline took off the first Boeing 737-400 airliner of S7 Airlines, which made a flight on the route Anapa - Moscow (Domodedovo), there were 125 passengers on board..
Service and services
The airport terminal, which is small in size, is quite cozy and provides all the conditions for comfortable passenger service. In addition to the standard set of services, there is a small shop with exclusive fur and leather goods. «Morozko», souvenir shop and wine boutique offering signature Kuban wine.
In case of flight delays, the airport offers superior lounges and a cozy hotel.
Transport
Regular buses and route taxis number 3 run from the airport on a regular basis. In summer, the frequency of movement is every hour, in winter - once a day.
A representative office of the official taxi operates on the territory of the airport. «Kuban Express».
Anapa airport photos