How long to fly from Krasnodar to Moscow?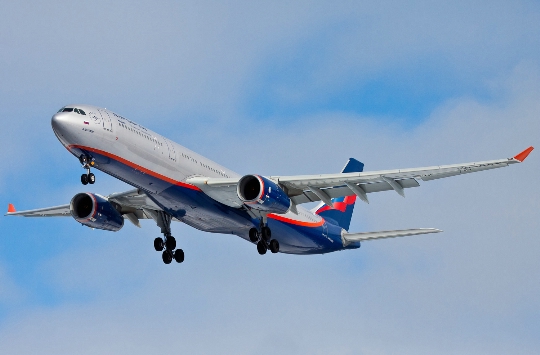 In Krasnodar, you were able to walk along Krasnaya Street, have a great time in water parks "Equator" and "Aqualand", in the planetarium "Sphere" and a rope park, ride a variety of attractions in the park "Sunny island", to visit the Krasnodar Regional Exhibition Hall of Fine Arts, admire the light and music fountain, get enough of the dishes of the Kuban cuisine? But now it's time to fly home?
How long is a direct flight from Krasnodar to Moscow?
The Russian capital and Krasnodar are 2,000 km apart, and it will take you about 2 hours to cover this distance. On aircraft "S7" you can fly to the Russian capital in 2 hours 5 minutes, "Transaero" - in 2 hours 15 minutes. And the fastest flight awaits you with "Yakutia" - it will last 1 hour 50 minutes.
The average price of an air ticket Krasnodar-Moscow is 5500-7000 rubles (affordable air tickets are sold, as a rule, in May and April).
Flight Krasnodar-Moscow with transfers
Are you interested in connecting flights, not direct flights? Then you will be offered to board another aircraft in Yekaterinburg, St. Petersburg, Vienna or other cities (the duration of flights with connections is 5-15 hours).
If your route will be based on a transfer in Vienna ("Austrian Airlines"), then you will arrive at the airport "Sheremetyevo" 7 hours later, in Yekaterinburg ("Aeroflot") - after 7.5 hours, in St. Petersburg ("GTK Russia") - after 5.5 hours, in Vienna and Warsaw ("Austrian Airlines") - after 8 hours, in St. Petersburg and Samara ("Aeroflot") - after 12 hours.
Choosing an airline
You will be offered to fly home by airplanes (Antonov AN140, Boeing 737-800, TU 204/214, Boeing 737-400, Airbus A 320, Fokker 100) of such airlines as: "Aeroflot"; "Vim airlines"; "Utair"; "Red wings"; "Transaero".
Check-in for the Krasnodar-Moscow flight is made at the airport "Pashkovsky" (KRR). From the city center there are minibuses No. 15 and 53, buses No. 1 and 1 A, trolleybus No. 7.
At the airport, you will be able to use ATMs and a left-luggage office, pack your luggage at special counters, go shopping, including those with exclusive goods of folk crafts of the Kuban, taste delicious dishes from a varied menu in a local cafe ... If you wish, you can spend the night before departure at a local hotel located in the airport building by renting a number there.
Things to do on the plane?
During the flight, you can entertain yourself by reading magazines and thinking about who to present tea, honey, dried fruits, clay Cossack figurines, Cossack attributes (papakha, burka), Kuban wine, sea shells, shell jewelry, wooden crafts as a souvenir as a keepsake of your trip to Krasnodar.
Photos