Independent travel to Krasnodar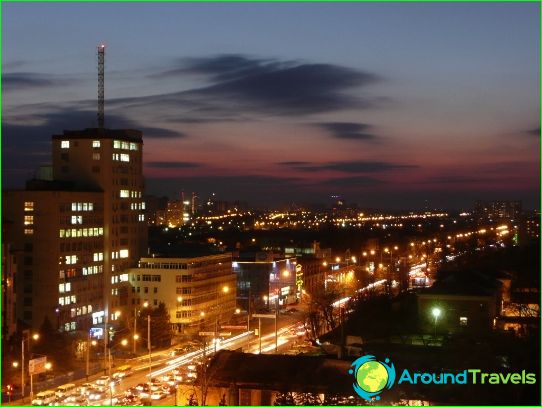 In the famous advertising slogan, Krasnodar Territory rhymes with heaven for a reason. This Russian region is not only one of the best resorts in the country, but also a land where historical, cultural and culinary traditions are carefully preserved. And what could be nicer for a traveler than a tour of the city, which has something to see and enjoy?
When to go to Krasnodar?
The most favorable season for visiting Krasnodar is spring and early autumn. There is no intense heat at this time, and therefore walks and excursions will only bring positive impressions. In autumn, the city is filled with fallen leaves, which make the parks and squares of Krasnodar ideal for romantic promenades. In spring, everything blooms in the city, and the subtle scent of jasmine and acacia fills the air with special charm.
How to get to Krasnodar?
The city has its own airport, which even accepts international flights from Europe. You can come here by train from Moscow and St. Petersburg, and by bus - from Anapa or Rostov-on-Don. Public transport is represented by buses and trolleybuses, which are most profitable to use with a monthly pass.
Housing issue
In Krasnodar, as in any modern city, dozens of hotels are open, some of which are quite prestigious. For those tourists who prefer not to spend extra money on a big name or brand, there is a good selection of B&B hotels and family guesthouses. Another option to really save on accommodation is to rent an apartment or a room in Krasnodar.
Argue about tastes
Restaurants and cafes of Krasnodar are attractive for the variety of dishes on the menu, reasonable prices and excellent cuisine, which has absorbed the trends and trends of culinary traditions of various nations. Cafes with summer terraces are an indispensable success, where you can taste Kuban wines and taste aromatic barbecue, pilaf or masterpieces of Caucasian cuisine..
Informative and fun
The main architectural masterpiece of Krasnodar is the water tower, the project of which was developed by the famous architect Shukhov. For those who love outdoor activities, two water parks were built in the city, and those whose passion is watching animals can be recommended to visit any of the four Krasnodar zoos.
The most recent novelties for the guests of the city are a singing fountain and a monument to the famous Zaporozhye Cossacks who create an immortal masterpiece to the Turkish Sultan..
Photos of the trip to Krasnodar