Children's camps in Krasnodar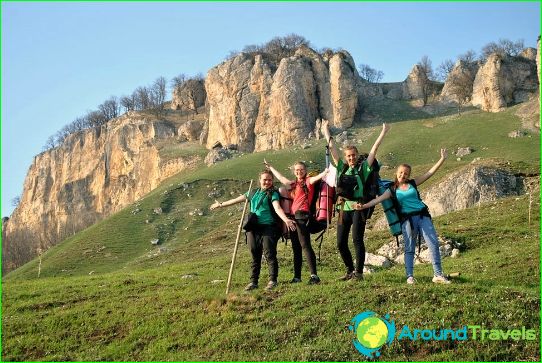 Children's rest is always a problem of choice for parents. Many of them doubt whether it is worth sending a child to a camp far from home. This is especially true for children who are going to have a vacation without relatives for the first time. In any case, the sanatorium or camp should be such that the student can easily and painlessly endure the trip..
Where to send the child
Krasnodar Territory is an ideal place for recreation for children and adults. Children's camps in Krasnodar are specialized, sports, language and health. There are also campgrounds and establishments with day stays. Health camps are located outside the city limits, among pure nature, on the seashore, river or lake.
In the camps of Krasnodar, children are offered comfortable living conditions. The guys occupy buildings, one-story houses or tents. For them, 5 meals a day, proper nutrition, entertainment events, sports competitions, etc. are organized. Among the entertainment, concerts, hobby groups, KVN, night fires, discos are popular..
Much attention in the camps is paid to strengthening the health of schoolchildren. For this, special events are held in health camps: bathing, healing baths, diet, massage, physiotherapy exercises, etc. After resting in the sanatorium, the child becomes stronger and healthier.
If you want your child to continue to study during the holidays, use the possibilities of language camps. The main goal of such institutions is to teach children foreign languages. In addition, during the rest period, the guys expand their horizons thanks to unique programs. Classes take place in the form of a game, so children quickly and easily learn to speak another language. There are sports shifts in the camps of Krasnodar. Some institutions offer children to get acquainted with sports that are rare in Russia. These include archery, paintball, mini golf, fencing, etc..
How to get a child to camp
Children's camps in Krasnodar offer a safe and comfortable stay. Children have everything they need for life in their rooms. When collecting a child to camp, you should provide him with the most necessary things. He should feel comfortable in a new place. From the documents you will need a medical insurance policy, a birth certificate, certificates from the clinic. If the child is still small, then he can put several favorite toys and books in his suitcase. A high school student needs to allocate a small amount of money for expenses. To prevent psychological trauma, it is better to send the baby to a camp located near the house. In this case, you can visit him often enough..
Photos of children's camps in Krasnodar