Barcelona for kids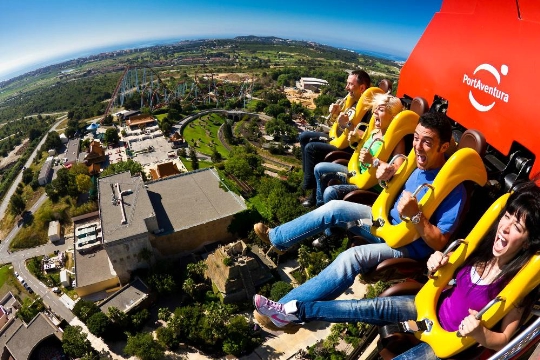 In summer, at the height of the beach season, it can be difficult for travelers to visit Barcelona, ​​especially if they are still young. But still, there are places to visit if you happen to be in Barcelona in the summer.
First of all, these are the beaches. There are many equipped beaches where you can take a break from tiring walks around the city. And at the port you can take a motor ship and admire the view of the city from the water.
Nearby is the Barcelona Aquarium. All children will love it. Large and small marine animals and fish can be seen here. There are also sharks and penguins here. Around the aquarium - a lot of shops and cafes.
Of course, Barcelona also has a zoo. It occupies a large territory and there is never a crush here. The zoo itself has a huge playground and a dolphinarium. To get to the performance at the dolphinarium, you need to worry about it in advance, since one is held quite rarely. Peacocks are also quietly walking here..
A great place for children is Horta Park. There is a large playground and a huge bush maze. Here you can walk for a long time, enjoying the shade. It is incredibly beautiful here and all this beauty can be admired from the terraces..
To introduce children to art, you can visit Park Guell. There are Gaudí's architectural structures here. And here is also his famous bench, which grants wishes. And in the upper part of the park there are no buildings, but there are many paths along which the little ones run with pleasure.
And of course there are museums in Barcelona. Children, for example, will be interested in the chocolate museum. Here they tell the story of his appearance and how his recipe changed. Nearby is the mammoth museum. It is so called because here are exhibits brought from expeditions to the Arctic..
The amusement parks are also very interesting here. The most famous park, Port Aventura, is located outside the city. In Barcelona itself, there is the Tibidabo amusement park. This park is over a hundred years old. And there are old attractions in it: roller coasters, a Ferris wheel, carousels with horses. There are also mechanical toys and a magnificent view of the city from here..
On Montjuïc mountain, you can ride the funiculars. There is a train and cabins here. You can admire the port. The mountains can be traversed on foot. There is also a Spanish village on the mountain. Buildings from various regions of Spain and traditional crafts have been recreated here. And, of course, they sell souvenirs here..
Photos