New Year in Barcelona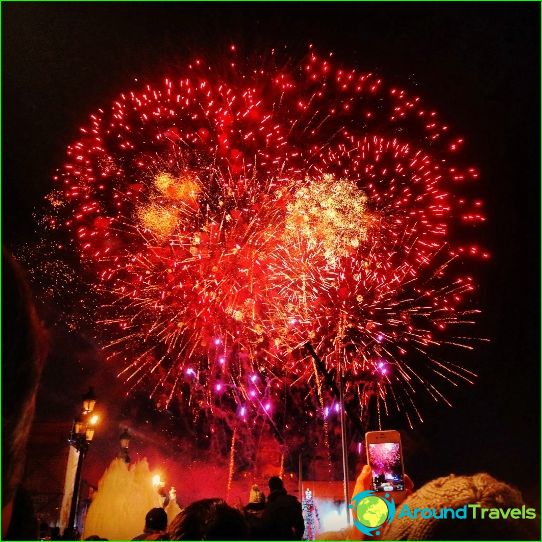 It is difficult to accuse the Spaniards of the fact that they do not know how to celebrate the holidays. As a rule, on such days an atmosphere of unity reigns in the country, full of mutual love and excellent mood. If the goal of your winter holidays is to recharge your batteries, then the surest way to do this is to celebrate the New Year in Barcelona..
Anticipation of a miracle
If you arrive in Spain a little early, there is a great chance to start the holidays with Christmas week. It is on these days that the city transforms and becomes especially fabulous and multifaceted. Streets and squares appear adorned with gorgeous illumination and Christmas trees, boutiques and department stores begin sales, and restaurants and cafes participate in an unofficial competition for the best dish on the New Year's menu..
A Christmas dinner with the family is a sacred custom for the people of the Iberian Peninsula. It is Christmas Eve that becomes the first evening in a long line of New Year holidays..
Grape competition
A gala dinner at New Year's Eve in Barcelona is a hearty meal with dozens of dishes, the main ones of which are baked turkey and cakes from small pastry shops. All this can be ordered in restaurants that are open on a festive night until the morning..
Having opened the champagne and waited for the strike of the clock, the Spaniards try to eat a grape with each blow and make plans at will. If you cope with this custom, there is a chance that all twelve will come true..
However, the traditions associated with the onset of the next stage in life are innumerable among the Barcelona people. For example, they believe that a ring should be put in a glass of champagne to attract money, and red underwear should be worn for those who are waiting for their happiness..
Photos of New Year's Eve in Barcelona