What to do in Barcelona?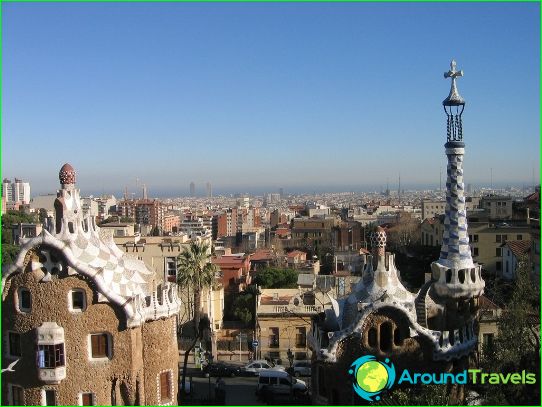 Barcelona is famous for its amazing architecture, museums, rich nightlife, comfortable beaches.
What to do in Barcelona?

Walk along the Rambla with its cafes, musicians, tapas bars, live statues;
Go to the famous Park Guell;
Take a walk in the Citadel park and have a picnic there (there is a zoo on the territory of the park);
Go to the Chocolate Museum to learn the history of this delicacy, see sculptures and iconic architectural monuments of Barcelona made of chocolate;
Climb Tibidabo Hill for a bird's eye view of Barcelona.
What to do in Barcelona?
Due to the cycling paths in Barcelona, ​​the best way to get to know the city is by "riding" a bike (rental stations can be found in the city center) - you can ride it around the Gothic Quarter and the parks.
You can get to know the city on a sightseeing tour as part of an organized excursion group: you will see the Cathedral and the Sagrada Familia, the Columbus monument, the amazing buildings of Gaudí, the Plaza de España. On this excursion, everyone can feel like a part of the past. You can go out of town to visit the shrine of Catalonia - Montserrat Monastery. Bus excursions are organized there.
For beach lovers in Barcelona, ​​there is a real expanse - this is facilitated by the beaches, with a total length of 4.5 km. You can play beach volleyball and other sports games, sunbathe on the sandy shore on the most active beach - Barceloneta. Those who are not alien to the vibrant nightlife can spend the evening in one of the beach bars, for example, Princesa 23. Break away at popular discos in Port Olympic - on this short coastline discos are arranged, for example, Shoko and Opium Mar.
Barcelona is famous for its bustling holidays. So, having arrived here in August, you can take part in the celebration of the Festa Major de Gracia (the holiday takes place in the form of a street party).
For a romantic walk, you can go to the oldest park in the city - Labyrinth Park: there are shady alleys, a stream, a pond with carp, waterfalls, secluded benches. Or to the wonderful Park Guell - the creation of the great architect Gaudi.
Ecotourism fans can go for a walk along the paved hiking trails that pass through the foothills of Montseny, where the National Park is located..
With children, you must definitely go to the Magic Fountains (light and music fountains), the Barcelona Aquarium, the CosmoCaixa Museum (using the example of giant toys to explain the basics of physics to children), the El Rey de la Magia theater (for children, magic trick shows are arranged here in a classical arrangement).
Holidays in Barcelona will charm and fascinate everyone who comes to this city!
Barcelona

Photos of where to go in Barcelona