Independent travel to Barcelona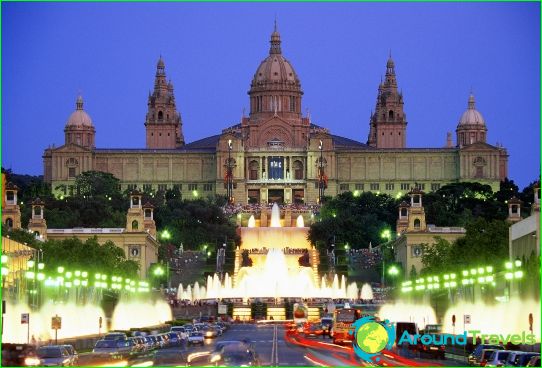 Many tourists rightfully consider Barcelona to be the most beautiful city in Spain. The clear delineation of the city's quarters, guarded by the towers of the immortal creation of Gaudi, the proximity of beaches with clear water and modern infrastructure, excellent Catalan cuisine and an endless list of museum exhibitions - there is something to do in the city for any traveler who prefers an independent trip..
When to go to Barcelona?
Barcelona is beautiful any season. In summer, fans of a comfortable beach holiday seasoned with a rich cultural program fly here, and in winter, admirers of leisurely walks through museums, exhibitions and architectural attractions, which are proud not only of the Catalan capital, but the whole of Spain. The thermometer even on Christmas day here does not drop below 10-13 degrees Celsius, but prices at fairs and sales with enviable persistence tend to go down, which gives special pleasure to all fashionistas and shopaholics.
How to get to Barcelona?
Barcelona International Airport receives several direct regular flights from Moscow per week. The flight time is no more than four hours. You can get to the city center by train, which is ten times cheaper than a taxi and faster than a bus..
Housing issue
Hotels in Barcelona, ​​like any tourist destination, can be conditionally divided into three groups: lines of expensive 5 *, budget 2-3 * and hotels and hostels where there are no stars on the facade, but the ratio "price - quality of services provided" is fully consistent with the needs of independent travelers.
Those wishing to spend time on the beaches of Barcelona will have to pay for the rental of a sun lounger and an umbrella, if they are needed. The entrance to the beaches of Barcelona is free, many of them are equipped with showers and toilets.
Argue about tastes
Barcelona's restaurants and cafes are a true paradise for fish and seafood lovers. Here you should try real paella, and for this you should not choose the most pretentious restaurant. It is enough to look at where the locals dine to get not only an authentic dish, but also a nice amount of the final check. A frequent occurrence in good establishments is a line at the entrance. In this case, it makes sense to stand up so that the meal leaves the best impressions..
Informative and fun
The hallmark of Barcelona is the creations of the great Gaudi. To see the Sagrada Familia Cathedral and the Guell Palace, take a walk in the park of the same name and take a picture in front of the Calvet mansion - this is a minimum program for guests of the Catalan capital..
Barcelona

Photos of the trip to Barcelona