Districts of Madrid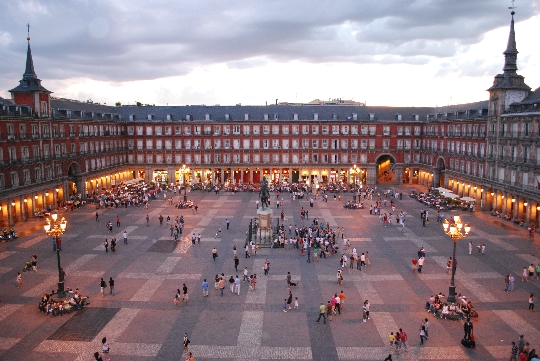 The map shows that the districts of Madrid are 21 zones, each of which is not similar to each other. Madrid districts include Centro, Retiro, Salamanca, Hortaleza, Villaverde, Barajas, San Blas, Moratalaz, Tetuan and others.
Description and attractions of the main areas

Chamberi: it is worth visiting the Sorolla Museum (you will be able to admire the works of the artist, as well as the collection of ceramics, sculptures and furniture that he collected, and stroll through the inner garden), relax on summer terraces under the shade of trees on the Olavide Square, attend performances, concerts , cabaret shows and circus performances in Teatros del Canal, spend time actively (golf, football, athletics) in Santander Park.
The historical center of Centro: it will be interesting for tourists to go to see the Royal Palace (while admiring the interior, you will see the canvases of Velazquez, Goya, Caravaggio and other masters; it has 30 main halls, 44 staircases and an old pharmacy - there you can look at ancient medicine bottles and visit reconstructed laboratory; entrance - 8 euros), museums of weapons and musical instruments, gardens of Campo del Moro and Sabatini, Houses of the Butcher and Baker, the monument to Philip III, a walk through Puerta del Sol (they gather here on New Year's Eve to say goodbye with the Old Year, making a wish), Plaza Mayor (shows are often held here, in which street dancers and musicians take part) and Plaza de España, which houses interesting tourist sites in the form of the Lyria Palace (guests will be able to admire the priceless collection of works of art - engravings, statues , tapestries; visit the art gallery with works by Rembrandt, Rubens, Titian and others, the library with manuscripts of Columbus and the Bible of Alba), the Conde Duque barracks (today has exhibition halls) and the Church of San Marcos.
Retiro: interesting for the Prado Museum (it will be possible to see more than 400 sculptures and 6000 paintings; entrance - 8 euros, and on national holidays and 2 hours before closing - free admission) and Buen Retiro Park (on its territory there are sculptures, fountains, alleys , a lake on which boat trips, cafes, playgrounds are arranged; here you can take colorful photos and attend hippie concerts on Sundays).
Where to stay for tourists
Travelers interested in the cultural heritage of Madrid can stay in the area of ​​the Prado Museum, behind which the Retiro Park begins, which is optimal for those who are not indifferent to walking in the fresh air.
A good place to stay is the Salamanca area: it is famous for squares, shops and cafes, but local hotels are unlikely to please tourists with their cheapness..
Tourists who are not indifferent to tapas bars and other authentic places can be advised to stay near the Anton Martin metro station. Shoppers should look at the hotels on Gran Vía and Calle de Alcala.
Pictures of the districts of Madrid