Beaches in Madrid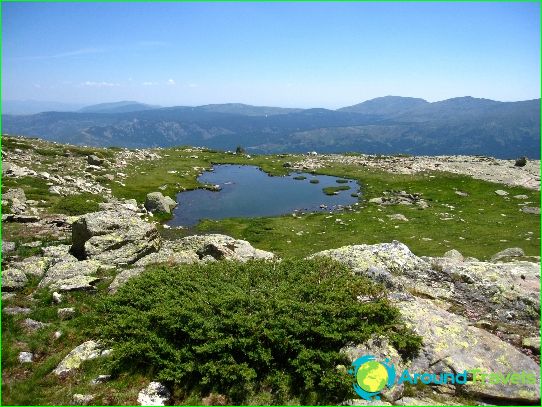 Tourists who come to Spain every year dream of seeing its main attractions and trying the national cuisine, but few people travel to the capital of the glorious country to relax on the beach. Although the small river Manzanares runs through the city, locals prefer to travel outside of it to relax. The best sandy beaches in Madrid have long been heavily polluted and therefore are of no interest to visiting vacationers. The city itself is located 300 kilometers from the sea, so it is best to plan a seasonal vacation in Spain in several stages: first, see all the cultural attractions, and then relax on the beaches.
In Madrid itself, you can relax on the territory of artificial or natural pools. The water in them is very clean, and every day it undergoes special treatment to exclude the possibility of contamination or contamination. A visit to such a pool is the best option for a pleasant rest after an eventful day. After seeing a huge number of sights of Madrid, getting acquainted with its unusual culture, you will be very pleased to relax in the pool.
If you try to take the direct train Madrid - Gandia, then you will find yourself in a magical land with magnificent beaches and beautiful nature. The trip will take you three hours, but this time will not be wasted - the magnificent views and authenticity of local settlements will amaze you and will be remembered for a long time. There are orange groves to wander through when it's very hot outside. The light pleasant scent of citrus trees will save you from the heat and improve your overall well-being. Although high cliffs look harsh, they give this land a majesty, and your photographs from a seasonal holiday will be very beautiful and bright..
Local beaches are very large - for example, the famous Playa de Gandia stretches for six kilometers. In Gandia, it is he who is in demand more than others, both among locals and among curious tourists. The quality of service on local beaches will pleasantly surprise you:
there are proposals for active recreation: catamarans, pedal boats, scuba diving or boat trips;
playgrounds with small but very unusual attractions;
rental of sun loungers and umbrellas for an additional fee and much more.
Of course, each beach is equipped with comfortable free changing cabins and toilets. The proximity of all kinds of restaurants, cafeterias and small shops with national souvenirs will not let you go hungry or be left without presents for relatives and friends.
Pictures of Madrid beaches