Areas of Spain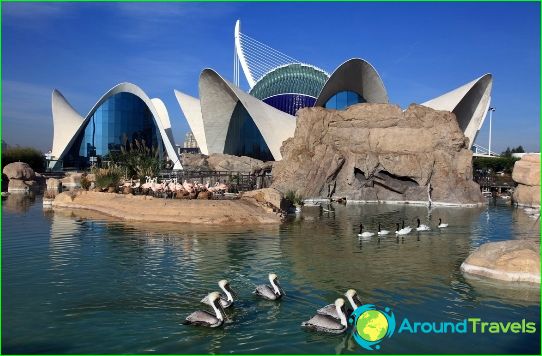 The complex system of administrative-territorial division of Spain emerged many years ago. It is associated with the ethnic heterogeneity of its population, the various customs of the peoples living on the territory of the Iberian Peninsula, historical traditions and even climatic conditions. We can say that a single country, in the usual tourist sense, does not exist here, and each region of Spain can present its own, special interest for travelers..
Repeating the alphabet
The main territorial unit of the country is the autonomous community. There are seventeen such regions in Spain, and each community has its own charter and some of its own laws. These regions of Spain contain provinces, of which there are exactly fifty in the country. Each province is subdivided into districts, districts - into municipalities and so on - ad infinitum, up to individual residential areas in settlements.
Opens an alphabetical list of the regions of Spain Andalusia with the legendary Seville as the capital. It is followed by Aragon and Asturias, and Extremadura and the Basque Country close the list..
Familiar strangers
Geographical names in various regions of Spain are heard by the absolute majority of tourists from Russia. Even those who are just going to fly to the Pyrenees probably know about the most popular cities and resorts in the country:
The Canary Islands, for example, a couple of decades ago were the blue dream of most tourists in the post-Soviet space. Today, the homeland of the vociferous canaries is quite affordable for Russian travelers, and the excellent climate allows you to fly to the islands of eternal spring in any season..
The region of Spain called Catalonia is the undisputed leader of the country in terms of attendance among all Spanish cities. Until now, only the laziest have not visited Barcelona, ​​and all other travelers got acquainted with the most global long-term construction on the planet, and with the amazing beaches of the Costa Brava region..
The city of Aragon in the province of Zaragoza is known for its largest Baroque basilica in Spain with frescoes by Goya, and Toledo in the Castile region - La Mancha, which sheltered the great El Greco in the last years of the life of the great El Greco, is completely listed as a UNESCO World Heritage Site. By the way, it was here in the town of Villanueva de los Infantes that, according to Spanish scientists, the prototype of the protagonist of Cervantes' novel Don Quixote was born..
Photos