Car rental in Spain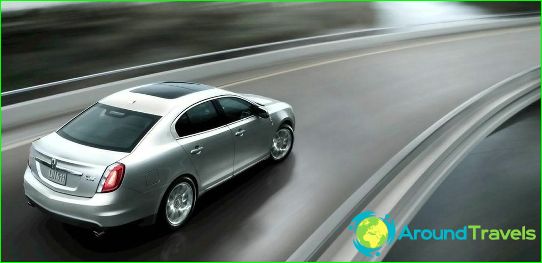 Car rental in Spain
Renting a luxury car in this sunny country and then taking a ride through its expanses with a breeze is a great chance to discover the diversity of cities. Renting a car in Spain is a great opportunity to feel the rhythm of life outside the capital, plunge into the sea of ​​local hospitality and master a few phrases in the language of the country..
Rent nuances
There are subtleties here.
Renting a car in Spain, belonging to class C, will cost about 70-90 euros per day. The same price includes the rental of a navigator and insurance. But you can find more budget options, then the rent will cost up to 30 euros.
It is more profitable to rent a car on a weekend, as the cost of this service is somewhat reduced. Pre-booking a car via the Internet will give you the opportunity to save a lot. In addition, you can be sure that the car you like will be available.
If you decide to take a car directly at the airport after arrival, remember that it will cost much more..
If you decide to return the rented car outside of working hours, then be prepared to pay a certain amount.
With a rented car, you can travel to neighboring countries within the Schengen visa area. But at the border you will be asked to pay for your overseas insurance. Remember that it is strictly forbidden to leave the European Union while driving a rented car..
When completing the rental agreement, you can request a copy of it, drawn up in English, if you are not familiar with Spanish or Catalan.
Required documents and insurance
To be able to rent a car, you must present a driver's license that meets international standards, as well as a credit card.
The driver's age cannot be less than 21 years. Some companies raise the age bar to 23.
Driving experience also plays an important role. It must be at least a year old.
Many companies practice blocking collateral on a credit card. This amount will be approximately 500 euros.
The vehicle is always returned with a full tank..
When picking up a car from the parking lot, be sure to check it for the presence of a set of equipment. This is:
two signs indicating an emergency stop (if something happened, then both are installed);
spare wheel;
a vest with reflective stripes, which must be worn when you get out of the car onto the road or shoulder.
Also in stock should be a set of bulbs for headlights, a fire extinguisher and a first aid kit.
Car rental prices include prepaid limited insurance with a deductible. An extended insurance option or a decrease in the deductible will require additional investments.
Photos