Holidays in Spain in July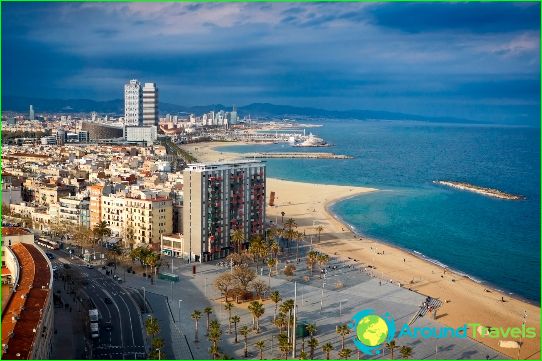 Excellent location, wonderful neighboring countries, access to the seas-oceans make Spain one of the leaders of world tourism and that heavenly place where thousands of eyes are directed to rest in the best resorts. Holidays in Spain in July guarantees the tourist an active vacation, the entire rich palette of beach and sea entertainment, acquaintance with the history of this great power and its rich culture.
Weather
The Spanish weather pleases tourists with the sun and maximum heating of the air. +30 ºC is the average temperature of the air masses in July, which does not surprise any of the locals. Sea water pleases with the comfort of sensations and is also at the maximum, +25 ºC.
There is practically no rain, only in the northern part of the Atlantic coast on some days a slight precipitation is allowed.
Feast of the red and white
This important July event has been celebrated for eight centuries in Spanish Pamplona, ​​and not one of the city's residents is left out of the holiday, which has its own primary colors, each participant's clothes should be snow-white, and a belt or scarf should be red.
The signal for the start of the extreme race is the launch of a firecracker, after which a herd of bulls are released, a crowd of people thirsty for adrenaline and thrill rushes ahead of it..
Women will also find a place in this celebration of life. The most beautiful carnivals, fireworks, parades of giant dolls and other fun activities accompany real fun.
Dungeon Music
Benicassim is a music festival bringing together underground performers from all over Spain. Named after a small resort town, next to which it is held. Since the event is dedicated to alternative music, the main participants are young people. They prefer to stay not in luxurious and expensive hotels, but in the camping, which unfolds during the days of the festival..
Hymn to Saint Anne
In July, holidaymakers in the Seville region can take part in the celebration, the protagonist of which is St. Anne. In the open air or in restaurants, on the streets and in bars, concerts and dance evenings are held, where the national choreographic art of Spain is presented.
Especially for the celebration, a large number of open verandas are erected, areas where you can appreciate the local cuisine, according to the opinion of residents, the most popular and delicious dish is fried fish. Many contests accompanying the holiday are also associated with the sea or fish.
Photos of holidays in Spain