New Year in Miami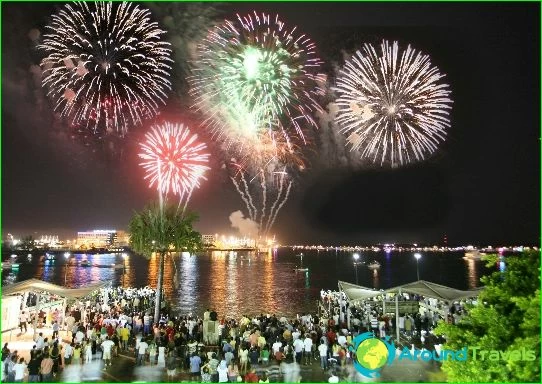 This city on the Florida peninsula is called the land of eternal summer for a reason. It perfectly combines the simplicity of architectural lines and the luxury of elegant boutiques, the pristine nature and the swiftness of a metropolis, modern trends and old traditions. Perhaps that is why all new fans of long-distance travel are striving to celebrate the New Year in Miami today..
There is no bad weather
Miami is always warm, and winter is the mildest and most suitable weather for a comfortable stay. Rains at this time are very rare, and if they do happen, they are short-lived..
The main New Year and Christmas events start in the first week of December. The city hosts an art festival, where artists, sculptors, decorators, designers from a great many countries of the world present their works. Particularly prestigious is the participation of contemporary photographers in the festival, whose works are exhibited at numerous art venues in the city..
The organizers call the pre-Christmas "Santa's Enchanted Forest" the largest theme park in the world. It looks like a huge fair, where both children and their parents find a lot of exciting activities for themselves. Attractions replace each other, delicious barbecues hiss on the grills, and hundreds of pleasant surprises can be won in the lottery. Tens of thousands of guests come to celebrate the New Year in Miami every year..
What's on the New Year's Eve program?
Fans of an active lifestyle prefer to celebrate the holiday in nightclubs, of which several hundred are open in the city of eternal summer. It is worth taking care of tickets in advance, and their price includes drinks until midnight, a lot of music from the most advanced DJs and a lot of positive emotions and new impressions..
A budget way to feel at the center of the festive world is a fireworks display in the South Beach area, during which car traffic on the embankment is blocked and the entire elite rush to the water's edge. Walkers who stay in the city center listen to live music played on impromptu Christmas scenes and feast on fried nuts. With the last strikes of the clock, people make wishes and believe that they will all come true..
Photos of New Year's Eve in Miami