Season in Miami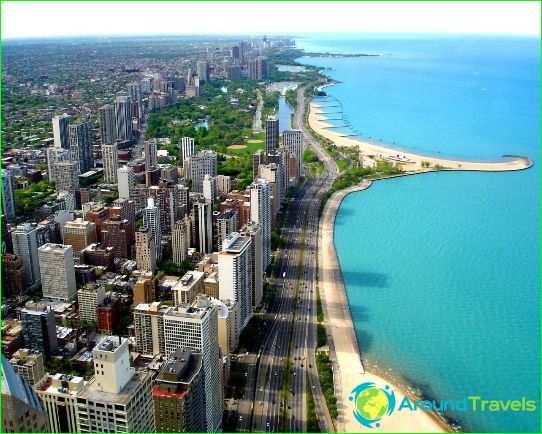 The largest resort town in the United States of America relies on tourism as a vital part of its economy. Hundreds of thousands of travelers rush to soak up the beaches of Florida, leaving millions of dollars in the local cafes, shops and amusement parks. The popularity of the resort is also explained by the fact that the tourist season in Miami never ends. Summer always reigns on its beaches, and the water temperature even on New Year's Eve allows you to swim in comfort.
Ah, the white ship...
Miami is one of the world's cruise capitals, and dozens of huge snow-white liners depart from its berths every day. All islands in the Caribbean and dozens of locations on both American continents are available for travel on board. The cruise season in Miami lasts all year round and its features depend only on the climatic conditions in the countries where the handsome liners go.
Beach pleasures
Miami is a city of eternal summer. The climate in this region is called tropical with pronounced monsoon periods. The proximity of the Gulf Stream allows the weather to please guests of the resort with warmth even in the midst of the calendar winter. The most favorable time for a beach holiday in Miami is spring and autumn.
The first wave of the "high" season in Miami kicks off at the end of March. The air temperature is approaching +27 degrees, and the sea water warms up to +25. Pleasant and comfortable weather without intense heat is on the beaches of Florida until early July, when the sun drives the thermometers to +35 degrees in the air and +29 in the water.
When to fly to Miami?
In June, a pronounced period of seasonal rains begins, lasting until mid-October. It is characterized by high air humidity and stuffiness, which does not allow people with medical problems and diseases of blood vessels and respiratory organs to feel comfortable. But the heat during the rainy season is mitigated by the breezes coming from the Atlantic, and even in the height of summer, you can choose a time when the beach is a pleasure..
Fans of winter breaks and vacations away from home can use this season in Miami for a change of scenery and a couple of weeks in the Florida sun. The thermometer in January usually shows about +22 degrees in the shade, and the wind during this period pleases with warmth. The water temperature on the beaches of Miami is equal to the air temperature in winter, which creates an opportunity for a pleasant and comfortable stay for travelers with children and tourists of golden age..
Photos