Shopping in Miami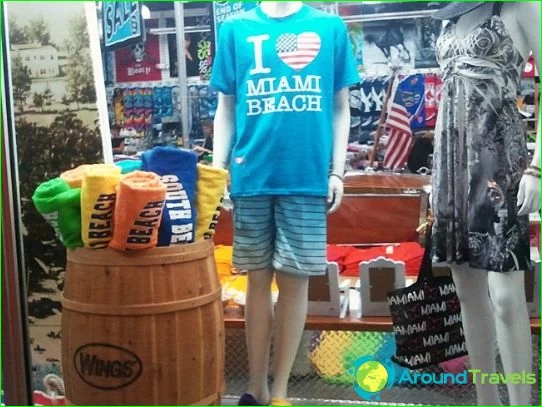 Miami is the main resort in Florida and the United States as a whole, which attracts tourists with a mild climate, wonderful nature, endless sunny beaches, affordable shopping and a lot of entertainment for every taste. Miami is a multicultural city that has absorbed the customs and cultures of many countries of the world. Therefore, it is not at all surprising that shopping in this city is not the last place. For this, whole streets and huge megamalls are set aside here. Despite the fact that Miami is a famous resort city, prices here do not exceed Moscow prices. There will always be several trading places where you can buy something at quite reasonable prices..
Shopping in Miami is quite varied - huge shopping malls, markets, malls, convenience stores and brand boutiques are located everywhere here. Many people, going shopping, pursue different interests: someone wants to bring home a large number of souvenirs, someone likes to buy local gastronomic specialties, while others just dream of quality clothes and great jewelry. How many people and so many tastes.
Popular shopping

Traditional souvenirs. Asking yourself the question "What to bring from Miami?", Of course, first of all, all thoughts are aimed at buying local souvenirs. Namely, things that fully reflect the national traditions and culture of the United States. Cowboy hats and boots, which have become a real symbol of America, are especially popular with tourists. You can buy them at almost any store or gift shop. Also common are shops with all kinds of souvenirs depicting the American flag and the Statue of Liberty. Favorite souvenirs that can be brought from Miami are various T-shirts with the image of the Statue of Liberty, the American flag, famous sports teams, or everyone's favorite traditional vintage plaques..
Alcoholic drinks. American spirits are in great demand among Miami guests. A rare tourist will not bring home a bottle of real rum, mezcal, pisco, cachas, whiskey.
Jewelry and cosmetics. Quite often, tourists buy magnificent Tiffany jewelry or high-quality Urban Decay cosmetics as a gift for their mother, sister or girlfriend..
Brand clothes. What to buy in Miami from clothes? Here you can easily find products from both a local manufacturer and famous world brands: Bulgari, Chanel, Prada, Gucci and so on. Sometimes in Miami you can buy original products of well-known brands, for which you will have to pay much more at home or they cannot be found at all on sale..
Photos of shopping in Miami