How long is the flight from Tenerife to Moscow?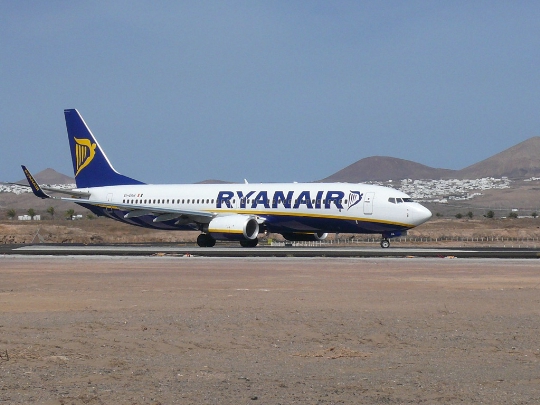 In Tenerife, you probably admired the dolphin show at the water park "Aqualand", we tried the Canarian rabbit, rode hydro-motorcycles, enjoyed the dorada caught, hammerhead fish and yellowfin tuna fishing, climbed the Teide volcano ... But there are only a few days left until the end of the vacation and it is important for you to know how long it will take to return to Moscow?
How long is a direct flight from Tenerife to Moscow?
You will be able to get to Moscow from Tenerife (these two points are more than 5200 km apart) in 7.5 hours (since the Canary Islands and Moscow are not connected by regular communication, you will have to fly here with 1 or 2 transfers or use the services of direct charter flights). For example with "Transaero" you can cover the distance in 7 hours 05 minutes.
As for the cost of air tickets, it is at least 12,700 rubles..
Flight Tenerife-Moscow with a transfer
If you fly from Tenerife to Moscow with transfers, then you will be offered to make them in Malaga, Berlin, Frankfurt am Main, Prague, Vienna or Dusseldorf (the journey will take from 9 to 25 hours). If you are planning to change trains in Barcelona ("Iberia"), then your flight will take 11 hours, and if in Madrid ("Aeroflot"), then 9 hours.
Were you offered to make two transfers on your way to your destination (Moscow)? So, for example, a flight with transfers in Madrid and Prague ("Czech Airlines") will end in 17 hours 10 minutes, in Valencia and Paris ("Air Europa") - after 17 hours 55 minutes, in Barcelona and Rome ("Aeroflot") - after 19 hours 40 minutes, in Seville and Prague ("Czech Airlines") - after 16 hours 30 minutes.
Choosing an airline
Such air carriers fly in this direction (they will invite you on board Airbus A 330-300, Boeing 777-200, TU 204, Embraer 190, ATR 42/72 and other aircraft), such as: "Aeroflot"; "Air Europa"; "Vueling"; "Vim airlines", "Condor Airlines", "Iberia" and others.
The flight Tenerife-Moscow is operated by Reina Sofia Airport - its second name is "Tenerife South" (TFS). From the capital and some beach resorts, you can get here by buses 111 and 343, as well as by taxi.
Before leaving for your homeland, you will be offered to take a break in the VIP-hall, while away the time by visiting a bar, cafe or restaurant, and purchase various goods in the duty-free-shop. Good news for travelers with children - little fidgets while waiting for a flight can frolic at the playground equipped at the airport..
Things to do on the plane?
On the plane you can read literature, watch videos and films. In addition, you will have a chance to sleep and carefully think over which of your loved ones to present with gifts purchased in Tenerife - souvenir balconies made of Canarian pine, natural cosmetics, Canarian cigars, Spanish wines, rum, honey, goat cheese, local ceramics , napkins and tablecloths with openwork embroidery, crafts and decorations with olivine.
Photos