Harbin airport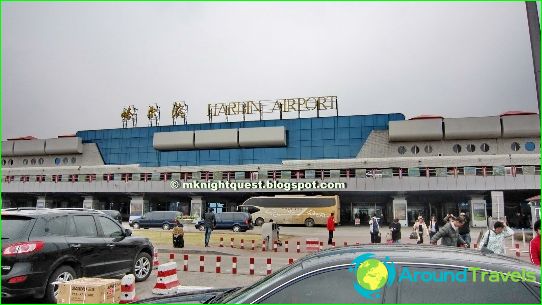 Taiping Airport is located in the northern part of China in the city of Harbin. The airport is about 30 kilometers away from the city center. It serves international and domestic flights, with an annual passenger flow of more than 9 million.
The airport in Harbin was commissioned in 1979, five years later it received international status. Today the airport is of great importance for the northern part of China. Taiping Airport has 2 passenger terminals, one of which is the largest in northeastern China. In addition, the airport has one runway, the length of which is 3200 meters..
The airport has air links with some cities in Russia, such as Yakutsk, Khabarovsk, etc. In addition, there are flights to Hong Kong, Seoul and other cities in Asia.
Services
The airport in Harbin offers its guests all the necessary services that may be needed on the road. There are cafes and restaurants that are ready to feed hungry visitors. Also on the territory of the terminal there is a large shopping area where you can find various goods..
There is a first-aid post at the airport, so passengers can seek medical help if necessary..
For passengers with children, there is a mother and child room in the terminal.
In addition, a set of standard services is presented at Taiping Airport: ATMs, bank branches, currency exchange, luggage storage, etc..
There are hairdressing and nail salons on the territory of the terminal.
It is also possible to rent a car, but only with a driver.
How to get there
There are several ways to get from the airport to Harbin, the simplest is a bus that departs from the terminal building. The fare will be around RMB 20.
You can also take a taxi to any point in the city, in more comfortable conditions. The cost of this service will be about 5 times more expensive than public transport.
Photos of Harbin airport