Guangzhou airport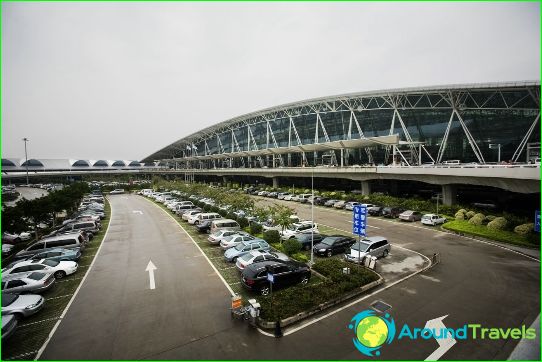 The international airport of the capital of Guangdong province of China is called Baiyun. The airport is located about 30 km from the city. It is the second busiest in China, after the airport in Beijing. In addition, Baiyun Airport is the headquarters of China Southern Airlines.
History
The current Baiyun Airport was opened in 2004, it replaced the airport of the same name, which existed for 72 years. At the moment, the old airport is closed. It was decided to start the construction of a new airport due to the impossibility of expanding the first airport, which was located 12 km from the city..
The opening of the new airport allowed flights to operate around the clock, thus the main airline was able to better plan all intercontinental flights.
Name «Baiyun» was borrowed from the mountain of the same name, which is located next to the old airport. Baiyun, translated from Chinese, means white clouds.
Services
The airport in Guangzhou is trying to make the stay of passengers as comfortable as possible by offering various services: cafes and restaurants of national and European cuisine, bank branches and ATMs, currency exchange offices, newsagents, post office, police, first-aid post, etc..
Separately, it is worth noting the area of ​​Duty Free shops, where the passenger can buy various goods at a very favorable price..
All the necessary information can be obtained from the staff, who are friendly to passengers..
Transport
The easiest way to get from the airport to the city is by metro.
In addition, you can use buses that run on different routes:
The first option is a route that starts from the ticket office (near the Guangzhou railway station) and ends at the airport. The bus service interval is 15 minutes, and the travel time will take about an hour..
The second option is a route from Fangcun Bus Station to the airport. Travel time is about an hour, the interval is 30 minutes.
In addition, there are various route options that depart from the main hotels in the city to the airport. Travel time will be up to one and a half hours.
The last way to get to the city is by taxi. There are three carrier companies to choose from, which differ in the colors of the cars. The cheapest service is provided by the carrier Baiyun Taxi Company, the color of their cars is yellow. You can also find blue and brown taxis of the Guangjun Group and Guangzhou Transportation Group, respectively..
Guangzhou airport photos