Prices in Shanghai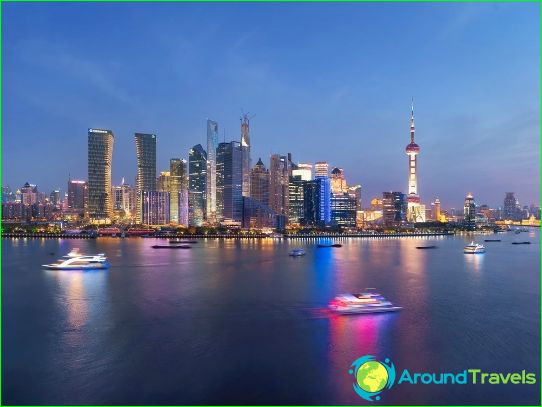 Shanghai is considered one of the most beautiful cities in the world. It is developing rapidly, striking tourists with an abundance of skyscrapers and original architectural structures. Prices in Shanghai are quite high compared to prices in other cities in China.
Where to stay for a tourist
There are many decent hotels in Shanghai that offer different levels of service to travelers. These include luxury establishments, mid-range hotels and budget hotels. Inexpensive Shanghai hotels are cheaper than many European hotels. But in terms of the quality of service, they are not inferior to them. Good hotels here are packed all year round as Shanghai attracts a lot of business people. The highest housing prices are observed in spring and autumn. In some hotels, they do not decrease even in the summer. Therefore, it is cheapest to have a rest in Shanghai in winter. In addition to standard hotels, there are hotels in the city aimed at families with children, businessmen and newlyweds. Therefore, each tourist can choose a place for himself, depending on the purpose of the trip..
In a 3 * hotel, which is 8-9 km from the city center, you can rent a room for one night for $ 100. Hotels located in the central areas of Shanghai offer more expensive rooms. You can spend a day in a 4 * hotel room for $ 150-200. The best hotels offer rooms for $ 500-600 per person per night. Arriving in Shanghai, a tourist can rent a place in a hostel. The average cost of such housing is $ 20-30 per person. Hostels have a significant disadvantage from the point of view of vacationers from Russia - there are no Russian-speaking and English-speaking staff. More expensive are hostels designed exclusively for foreigners. Such establishments are located near international airports and train stations. In them, employees communicate with guests in English..
Excursions in Shanghai
Almost all the sights of the city can be viewed free of charge. Shanghai tours are cheap. You can get acquainted with the objects of the Old City during a sightseeing tour, which costs $ 180 per person. To visit the Temple of the Jade Buddha, the Garden of Joy and Chinatown, you have to pay $ 190. Tours usually include a Russian speaking guide, lunch, transportation and entrance fees.
The cost of food in Shanghai
The cost of food for tourists is small. The cheapest are cafes, simple restaurants and fast food. Restaurants that cater to holidaymakers offer expensive food. In the city, budget cafes are located almost on every corner. There, for a minimal fee, you will receive delicious and nutritious meals. Lunch at an inexpensive restaurant costs RMB 30 per person.
Shanghai
Photos