Districts of Beijing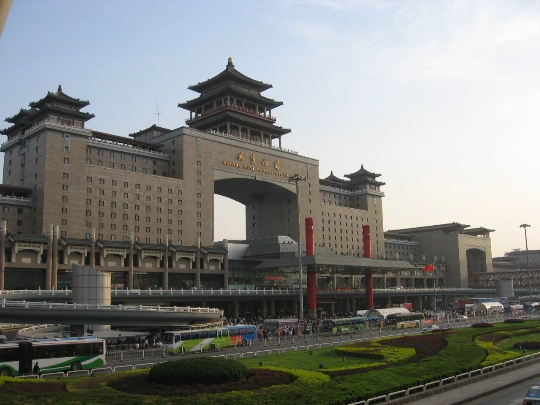 You can see the districts of Beijing using the map of the capital of China - it shows that the city is divided into 14 districts and 2 counties (Yanqing and Miyun). Beijing districts include Xicheng, Huairou, Changping, Chaoyang, Dongcheng, Fangshan, Shunyi, Pinggu and others..
Description and attractions of the main areas

Xicheng: interesting by the Beijing Zoo (guests will be able to see and photograph Tibetan yaks, Manchu tigers, giant panda, white-lipped deer and other animals - 7000 individuals live here), the palace of Prince Gong (on its territory there is a park with gazebos and walkways, interesting architectural objects belonging to different styles, a museum and a theater, where during performances guests are treated to tea, snacks and sweets - all this is carried by waitresses dressed in Qing dynasty costumes), Beihai Park (has a lake where you can ride a boat , The Wall of Nine Dragons, made of seven-color glazed bricks, and other objects, including the Fangshan restaurant, where hungry people can eat after a walk in the park).
Dongcheng: top places to visit are "Forbidden City" (on its territory there are 980 buildings), the Temple of Confucius (it is recommended to inspect and fix on the photo the steles with embossed sayings of Confucius), the National Museum of China (from permanent exhibitions are interesting "The road to rebirth" and "Ancient China"), the Temple of Heaven (visitors will inspect the altar of the temple, consisting of several tiers; the hall where the emperor prepared for prayer; buildings that are repositories of objects for rituals and ancient musical instruments; entrance to the temple will cost 10-35 yuan).
Chaoyang: those who want to admire the Temple of the Sun flock here (the Western and Northern Heavenly Gates, the Divine Pavilion, the two-meter altar are subject to inspection; and it is also worth paying attention to the Peony Garden), spend time in Chaoyang Park (guests can relax by the ponds, ride on rented boats or bicycles, play active games in the form of basketball and football at the appropriate venues, take part in carnivals, celebrations, music festivals and other entertainment events) and walk along Sanlitun street (famous for bars and boutiques selling things of famous brands).
Haidian: A tour of the area includes a visit to the Summer Imperial Palace (a park with 3,000 buildings and a Kunming Lake) and Xiangshan Park (recommended to visit in September-October to admire the bright autumn colors and enjoy fruits that are sold for a pittance; it is worth noting that for walks in the park have been developed special routes).
Where to stay for tourists
Travelers wishing to enjoy authentic Beijing are advised to stay in hotels in the Xicheng and Dongcheng districts (keep in mind that there are more expensive hotels). For tourists interested in nightlife and boutique hotels, the Chaoyang area is suitable for accommodation..
Pictures of Beijing districts